James Robison: Trump Could Become 'One of the Greatest Miracles the World Has Ever Seen'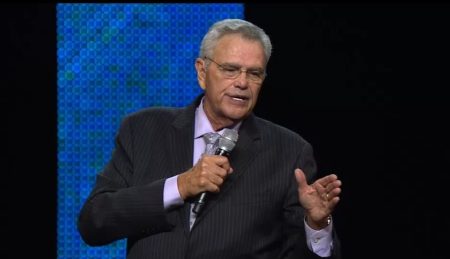 Despite constant attacks from the left on his leadership as President of the United States, veteran televangelist James Robison believes Donald Trump has the potential "to become one of the greatest miracles the world has ever seen."
Speaking at the Family Research Council's recently concluded "Watchmen on the Wall" conference held at the Hyatt Regency on Capitol Hill in Washington, D.C., from May 24–26, Robison said when it comes to the president, people can see "glimpses of the Father" and signs of God's love for humanity in him.
"I knew that the moment I got around him and some others that this man was captivated by what he saw in others that looked like Jesus. Not religious, Jesus," Robison explained at the conference about his first meeting with Trump.
He explained that the president spent an hour-and-a-half listening at their meeting and he joked that it was the longest he had ever been quiet in his entire life and Trump was a good sport about it, he added, as others laughed.
I "have never been more openly received, I have never sown a seed faithfully, forcefully on more fertile ground" than with Trump, he explained.
"In 55 years of public ministry, I have never been received with more graciousness, gratitude, sincere appreciation and genuine meekness," Robison added.
The televangelist also recalled the emotional moment in Trump's joint address to Congress earlier this year in acknowledging Carryn Owens, the widow of Chief Petty Officer William "Ryan" Owens. Officer Owens was a Navy SEAL who was killed in a controversial raid in Yemen that was planned under the Obama administration but carried out just days after Trump became president.
"Ryan died as he lived: a warrior, and a hero — battling against terrorism and securing our nation," Trump said.
The widow broke down and wept through Trump's acknowledgement as she was applauded for a total of 2 minutes and 11 seconds.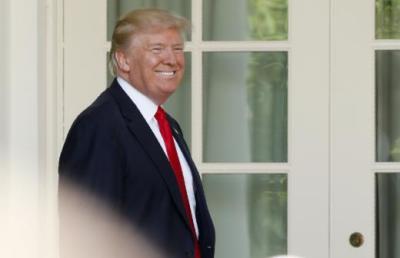 "Ryan is looking down, right now, and you know that, and he is very happy, because I think he just broke a record," the president said of the applause as Carryn Owens smiled and clapped.
Trump received much praise for that moment and Robison said he was moved by the moment as well.
"The morning after the State of the Union address, I called him and I said, 'Sir, last night we not only saw what your children say a good father is, we saw the Father. Several times we got glimpses of the Father. ... When you looked up at that widow and you loved her and you thanked her, the compassion of a loving, heavenly Father flowed through you, sir,'" Robison said.
Robison explained that he told the president, "if you are receiving Jesus like you have received me, you are going to become one of the greatest miracles the world has ever seen."