James Van Der Beek Joins Terry Crews to Reveal He Was Victim of Sexual Harassment in Hollywood Too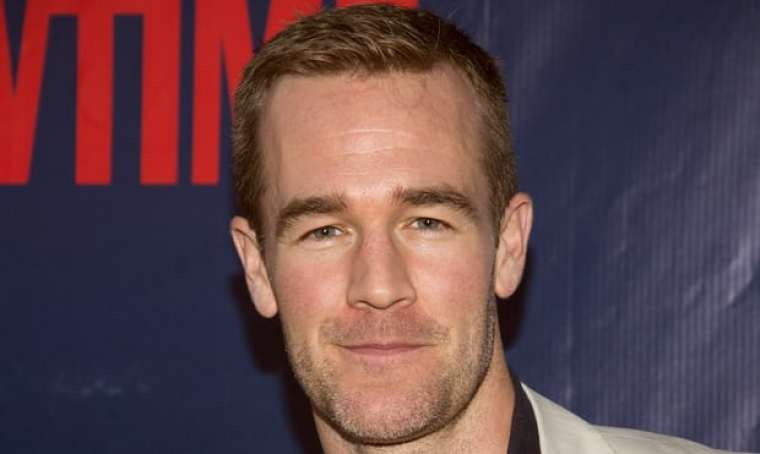 James Van Der Beek, 40, became the second high-profile male actor to reveal this week that he was the victim of sexual harassment in Hollywood after Christian actor Terry Crews made it known that he was sexually assaulted by a well-known Hollywood executive last year.
The revelations from both Crews and Beek come in the wake of multiple female stars coming forward with stories of sexual abuse at the hands of prominent Hollywood film producer Harvey Weinstein.
Early Thursday morning Beek started his revelation by voicing support for the women who have come forward to expose Weinstein in a series of tweets.
"What Weinstein is being accused of is criminal. What he's admitted to is unacceptable - in any industry. I applaud everybody speaking out," Beek wrote.
He then shared how he was sexually harassed by older, powerful men in Hollywood when he was much younger.
"I've had my a** grabbed by older, powerful men, I've had them corner me in inappropriate sexual conversations when I was much younger..." he said. "I understand the unwarranted shame, powerlessness & inability to blow the whistle. There's a power dynamic that feels impossible to overcome."
He later noted that most people would not know the men who harassed him.
"2 were charged (by others) & punished. The other has since died," he said.
The "Dawson's Creek" star also apologized for not initially being more specific about his allegations, which left the door open for speculation about some of his mentors.
"So apologies to any mentors & champions and wonderful friends I've made in this industry who may have been pulled into wrongful speculation. I realize I left a door open by not initially naming, but please don't impugn innocent people w/out cause. That's not fair. Or right," he told his followers.
On Tuesday, the 49-year-old Crews interrupted the narrative of sexual assault victims in Hollywood when he said the Weinstein debacle was "giving me PTSD."
"This whole thing with Harvey Weinstein is giving me PTSD. Why? Because this kind of thing happened to ME," he revealed on Twitter.
"My wife n I were at a Hollywood function last year n a high level Hollywood executive came over 2 me and groped my privates. Jumping back I said What are you doing?! My wife saw everything n we looked at him like he was crazy. He just grinned like a jerk," Crews said.
The "Brooklyn Nine-Nine" star said he took action against his harasser behind the scenes which ended with an apology.
Since they made the decision to make their experience public, both Crews and Beek have been praised for drawing attention to the issue of male sexual abuse.
Last week, a New York Times investigation revealed a history of sexual harassment allegations against Weinstein along with settlements he paid. The cases often involved former employees and spanned over three decades up to 2015. On Sunday evening, his entertainment company fired him.
A report in The New Yorker published Tuesday also detailed multiple allegations of sexual assault against Weinstein, including forced oral and vaginal sex.
High-profile actors such as Gwyneth Paltrow, Angelina Jolie and others have also come forward to say that they were sexually harassed by Weinstein.
"I had a bad experience with Harvey Weinstein in my youth, and as a result, chose never to work with him again and warn others when they did," Jolie said in an email to The New York Times. "This behavior towards women in any field, any country is unacceptable."