Christian Artist Jason Crabb Announces Release of New Album 'Whatever the Road' Following TBN Concert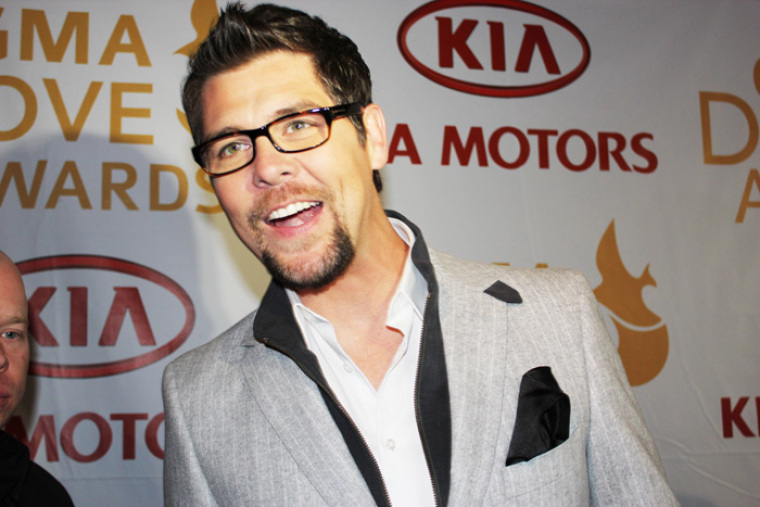 Grammy award-winning gospel singer Jason Crabb announced the release of his fifth solo album, "Whatever the Road," which will be available on Sept. 18.
The album is Crabb's first with Reunion Records, a division of Provident Label Group/Sony Music. On Wednesday, the 21-time Dove award-winner promoted "Whatever the Road" during a concert in Hendersonville, Tennessee, that was broadcast on the Trinity Broadcasting Network.
"To every person that came, can't say THANK U enough," Crabb wrote on Twitter following the event. "To every 1 who prayed, WE FELT THEM! Social fam, I love you so much you are the BEST!!"
The singer later added, "Wonderful night at TBN for the new record, WHATEVER THE ROAD. THANK YOU for coming and for your prayers!"
Produced by Jason Ingram and Paul Mabury, "Whatever the Road" features Crabb's vocals paired with a fresh adult contemporary and pop sound. The album boasts 10 new songs, including "Never Gonna Let Me Go," "Chance for a Miracle," and "He Knows What He's Doing." Additionally, the new album takes listeners through themes of God's love never letting go, of celebrating freedom and redemption, and of resting in the promise that "He [God] is with you in the valley of despair, He won't leave you there."
Crabb, who first rose to fame with the Southern gospel group the Crabb Family, is also an author, TV host and actor. The singer recently appeared in the family-friendly film "Welcome to Inspiration," and he told The Christian Post that faith-based entertainment "that points to Jesus" helps people stay focused on Him.
"Of course, you need to read the Bible and pray for His wisdom and guidance," said Crabb. "Reading His Word, studying it, praying for God to reveal His will for your life is essential to living a godly life that is pleasing to Him. Also, listen to uplifting music, reading and watching uplifting media that points to Jesus is a good way to stay focused on Him and not the things of this world."