Jennifer Garner Reveals Embarrassing Wardrobe Malfunction She Had at Church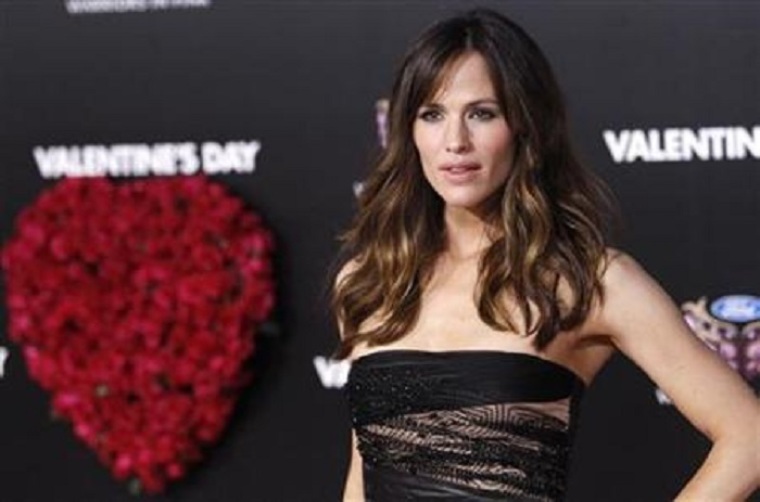 Actress Jennifer Garner says she nearly walked into a church sanctuary half-dressed one Sunday morning until she felt a breeze at her backside.
Speaking about the embarrassing wardrobe malfunction, the HBO "Camping" actress said her skirt had gotten caught in her underwear and she didn't realize it until she walked out of the ladies' restroom. 
"I almost walked into the congregation after going to the restroom with full biscuit showing," Garner told People magazine. "Luckily I felt a breeze pretty quickly," she said.
Garner is often photographed attending a church in the Pacific Palisades and has been attending regularly since 2016, which began after she starred in the faith-based film "Miracles From Heaven." During a Q&A to promote the film, Garner credited the movie for getting her back into church.  
"I will say that being around this community, while I've always gone to church in West Virginia, when I got back to Los Angeles I was talking to my kids about the movie and they said, 'Mom, you don't take us to church.' We went that Sunday and they went today without me. That decision was a direct gift from this movie, and for that I'm very grateful," Garner said in a video posted by DeWayneHamby.com. 
In August, the 46-year-old actress was seen in staging an intervention for the father of her children, Ben Affleck, with a Bible in hand. Following her visit, she personally drove Affleck into an inpatient rehab facility.
Photos taken that day show Garner walking into Affleck's house clutching a Bible and what looked to be a journal.
Affleck and Garner were wed in 2005, but announced their separation in a joint statement in 2015. In April, they filed for divorce but the Los Angeles Superior Court postponed the couple's divorce proceedings because they hadn't yet filed their paperwork.
Despite their separation, Affleck has been seen going to church with Garner and their children from time-to-time.