Jennifer Hudson Credits Faith in God in Overcoming Family Tragedy
In an interview on the "TODAY" show Monday, singer/actress Jennifer Hudson shared that it is her faith in God that has helped her overcome the tragedies and challenges she has faced in her life.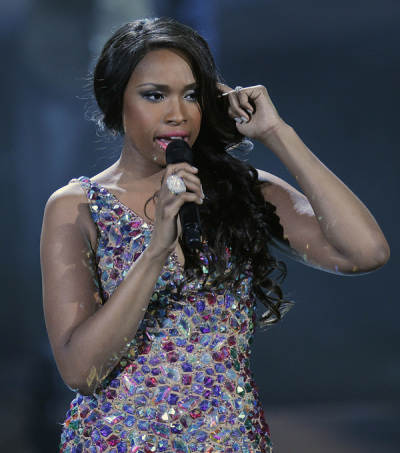 Appearing on "TODAY" to discuss her new memoir, I Got This: How I Changed My Ways and Lost What Weighed Me Down, Hudson revealed that she underwent a bit of a shock when she started gaining noteriety for her singing talent as well as her weight.
Speaking of her red carpet appearances during "American Idol" early in her career, the Grammy and Oscar winner said, "I didn't define myself that way so it was, like, it was a shocking moment for me. Actually when I started on the red carpet doing 'Idol,' I had already lost 60 pounds then. By then, I was, like, a size 12. This is every woman's size. The average size. I was, like, what are you talking about? Here it is again: image, image, image, image. To me, it's talent, talent, talent, talent. At least where I come from."
Hudson also briefly commented on the Oct. 2008 murders of her mother, brother, and nephew at the hands of her brother-in-law William Baflour. Baflour, charged with three counts of first-degree murder in the case, goes to trial next month, and Hudson may be called to testify.
When asked what sustained her through the tragedy, Hudson said, "Definitely it's my faith in God and growing up -- my mother, even though she's not here now, she trained us well."
During her Oscar award acceptance speech, Hudson had referenced God and the miralces He has brought into her life. She was asked to explain what she meant during her "TODAY" appearance.
"I always dreamed but never this big, and look what God can do. That's something my grandmother used to always say. She would always shout... how great thou art! And I never understood ... until I've been able to travel the world and see God's marvelous works around the world and I would find myself saying, oh, my God, how great Thou art," Hudson said.
The "Dreamgirls" star also commented on her baby son and her fiance, David Otunga. The pair, both in their early 30s, have been engaged since Sept. 2008, and have weathered claims that they had broken up and have no intention of getting married. 
"I know they said we had broken up. We're never broken up," Hudson told Access Hollywood in November of last year. "We're going to get married." 
I Got This: How I Changed My Ways and Lost What Weighed Me Down, available for purchase Jan. 10, 2012, chronicles Hudson's beginnings as a choir singer in a church on the Southside of Chicago, as well as her "meteoric rise from 'American Idol' to 'Dreamgirls' to her amazing weight loss on the megablockbuster Weight Watchers diet plan."