Jerry Falwell Jr. Justifies Supporting Donald Trump: 'Jesus Never Intended to Give Instructions' to Politicians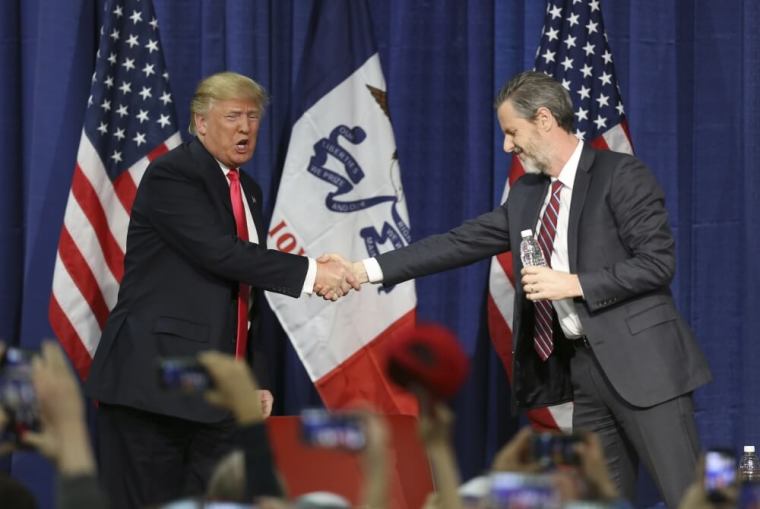 Liberty University President Jerry Falwell, Jr. explained his support for Republican presidential candidate Donald Trump by arguing that Jesus' advice was not intended for politicians.
In an interview with CNN on Thursday, the evangelical leader argued that "Jesus never intended to give instructions to political leaders on how to run a country."
"Jesus told us to help the poor, but he never said vote for somebody who is going to take money from your neighbor and give it to the poor," said Falwell.
"Jesus never told us whether to vote for a socialist or a capitalist. He told us to render unto Caesar, use our own brains to decide who would be the best political leader."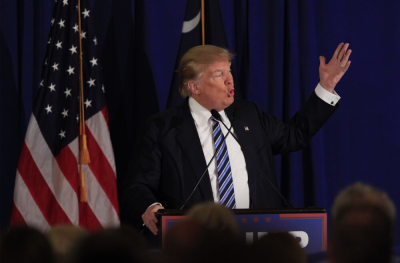 Falwell was referencing Matthew 22:21 when Jesus was asked about paying taxes to the Roman government, responding, "Render therefore unto Caesar the things which are Caesar's; and unto God the things that are God's."
Falwell's comments were in response to recent comments by Pope Francis in which the head of the Roman Catholic Church appeared to question Republican primary front runner Donald Trump's Christian beliefs.
"A person who thinks only about building walls, wherever they may be, and not building bridges, is not Christian. This is not the gospel," said the Pontiff, alluding to comments Trump had made promising to build a wall on America's border with Mexico.
For his part, the controversial GOP front-runner took exception to the Pope's comments, arguing that Francis was being used by the Mexican government as a "pawn."
"No leader, especially a religious leader, should have the right to question another man's religion or faith," said Trump.
"They are using the pope as a pawn and they should be ashamed of themselves for doing so, especially when so many lives are involved and when illegal immigration is so rampant."
Trump backtracked on those remarks a few hours later, saying he has "great respect" for Pope Francis.
Trump has, however, on multiple occasions questioned the religious beliefs of some of his Republican primary opponents.
A supporter of Trump, Falwell announced his endorsement of the billionaire real estate mogul's presidential bid back in January.
"He is a successful executive and entrepreneur, a wonderful father and a man who I believe can lead our country to greatness again," stated Falwell last month, receiving criticism from other evangelicals and Liberty alumni.
Falwell's recent comments in defense of Trump regarding whether or not Jesus wanted to give instruction to politicians caught the attention of the liberal group Americans United for Separation of Church and State.
"We're so pleased to hear Jerry Falwell Jr. now supports separation of church and state," quipped Americans United on Twitter.