Jewish Newspaper Editor Calls for 'Jewish Megachurch,' Says 'We Have Much to Learn From Evangelicals'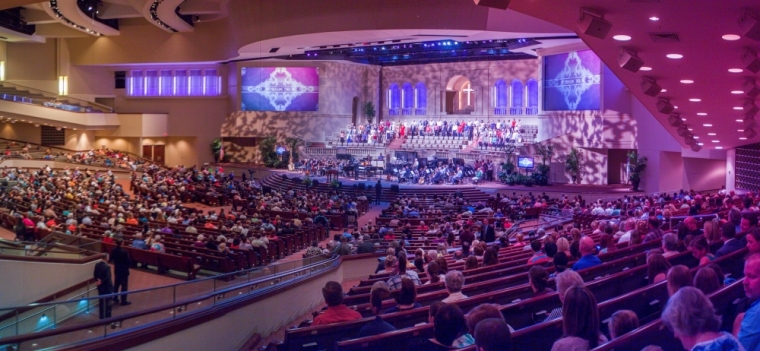 An editor with a well-established Jewish news publication argues that American Judaism has lessons to learn from Evangelicals and how they approach worship.
In a column published Sunday in the Jewish Daily Forward, contributing editor Jay Michaelson expresses his desire to see the creation of a "Jewish megachurch."
"… [A]lmost all mainline denominations are in trouble: Modern Orthodox, Conservative, and Reform. Of course, there are some success stories, scattered around the country, but the predominant story is of a synagogue model in decline," wrote Michaelson.
"Meanwhile, alongside many of our failing and flailing institutions, the megachurch movement continues to grow."
Michaelson went on to assert that even when overseen by conservative Christian theology, the typical megachurch has a strong aura of welcome and diversity, effectively manages large numbers, and focuses on spiritual expression and development.
Classified as a congregation with more than 2,000 regular attendees, the megachurch movement has been a powerful force in American religious practice.
For example, a 2011 report by the Leadership Network and Hartford Institute for Religion Research noted that "megachurches remain one of the most robust religious organizational expressions within North America."
"Contrary to a number of recent news reports and blog posts, very large churches continue to show an overall pattern of continued dramatic growth," the report added. "The surveyed megachurches reported a median growth rate of 47 percent between 2005 and 2011 or an average of 8 percent a year."
For his opinion column, Michaelson attended a service at Idlewild Baptist Church of Lutz, Florida, which reportedly has approximately 12,000 members.
"Idlewild is a Christian multiplex, with a variety of offerings, theologies, and ways to affiliate. They are dynamic, they believe what they preach, and religion — yes, religion — is at the center of their lives," wrote Michaelson. "It won't be a home for me ... and places like it are sure easy to mock. But they are winning adherents, while the Jewish community is losing them. Maybe it's time to stop mocking, and start learning."
Brian McDougall, executive pastor at Idlewild Baptist Church, told The Christian Post that he liked how Michaelson reported about his church.
"I thought it was good in the regard that we welcome all people to the church and that it was excellent in terms of the service," McDougall said.
The pastor also told CP that he's heard similar accounts from other visitors, and that he "liked to think" that this shows they're doing worship well.