Jill and Jessa Duggar Planning Big Families; Parents Explain Abundance of Children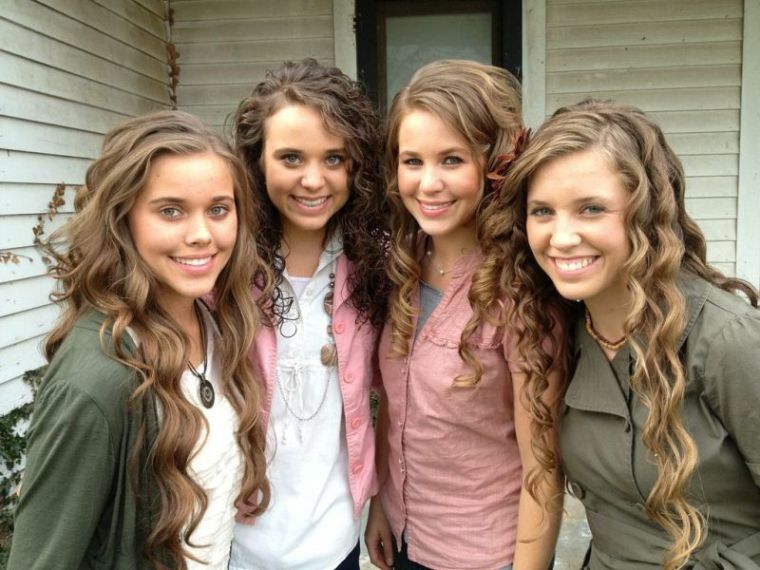 Jill and Jessa Duggar have both spoken about their plans for large families, keeping in line with their parents' decision to have as many children as God blessed them with.
"Whatever God's plan is, we'd be good with that!" Jessa told ABC News. "It's probably not possible for me to have 19 kids naturally, but we might adopt and get up to that number. We both love kids. We'll play it by ear as we go along. We'll see how it goes."
Jessa is currently engaged to Ben Seewald, who recently moved into the Duggar household and is staying in a guest house on their property. The couple hopes to be married by the end of the year, and will possibly begin having children as soon as they say "I do."
Jill is already pregnant with her first child with husband Derick Dillard. The two got pregnant just weeks after their wedding and made the announcement early on in the pregnancy, eager to share the good news with family and the public.
"Understanding that the majority of miscarriages happen within the first trimester, and believing that every life is precious no matter how young, we decided to share our joyful news as soon as we could," Jill told Page Six.
"Like my mother, I crave things that are more sour to settle the stomach: dill pickles, lemon with salt or lemon juice with water or salt," she later told ABC News. "I like cold things [too]. I don't like a lot of hot meals right now but I do try to get protein every two hours. We're still pretty early right now but we're thinking we may not do a letter theme. Maybe we'll do some other kind of theme."
The mother-to-be is planning for a home birth and will be assisted by a midwife. Her sister-in-law, Anna, had two home births with her first children, and Jill and sister Jana were present for the births.
"I feel like it will be way more relaxing … and having the baby at home with a midwife provides more of that personal care," Jill explained. "It's more intimate for the couple as well, getting to be in your own environment."
She is currently training to be a midwife, which will undoubtedly help her through the labor and delivery. Sister Jana is also training, and the two have helped take care of their numerous brothers and sisters. Mom Michelle has spoken about her experiences with miscarriage and then making the decision to welcome any and all children God chooses to bless her with.
"We had our first child, Josh, four years into marriage and then I went back on the pill. Then I ended up getting pregnant while on the pill and I lost that baby. I had a miscarriage. At that point we really began to evaluate what we were thinking. With our own hands, with our own knowledge, we had destroyed our own baby," Michelle told CBN. "We got on our knees and cried out to God and said, 'Father, forgive us and give us a love for children like You love children.'"
"I never dreamed in a million years that all this would happen," husband Jim Bob said. "But it's just a window of time that God's opened up to minister to millions of people. And our prayer is that many people will come to know the Lord and start a relationship with Christ and start making right choices with their life."
The Duggars' reality show, "19 Kids & Counting," airs on TLC.