Jimmy Draper: Evangelicals — Not Voting in the 2016 Presidential Election Is Not an Option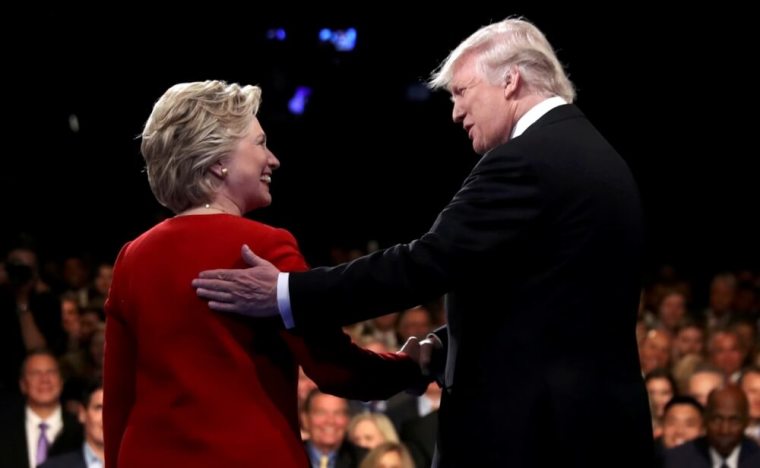 I spoke at length this week with a national reporter in Washington, D.C. and discussed the election. I want to share some of that conversation with you. I do not trust either candidate. What do you do when you can't trust either candidate? That is a very difficult decision.
Neither candidate has the character to lead this nation. This will be the most reluctant vote I will have ever cast. Not voting is not a viable option. As a believer, we have a responsibility to participate in the electoral processes of our nation. That is what good citizens do.
In this election we are not voting for a good candidate, but for a good platform of what the culture of the party is. We have two party platforms before us. Go to the internet and just type in "Democratic Platform" and "Republican Platform." I have read them both several times. They are as different as night and day.
For most of my life these platforms have been similar. However, this year we are faced with a stark difference in these platforms. The Democratic platform is totally devoid of any reference to God or to biblical principles. It is aggressively pro-abortion (women's right to an abortion for virtually any reason); pro the new Supreme Court definition of marriage; pro making any religious/biblical statements about gender/sexual orientation that denies the current political correct position toward this issue and the emerging transgender issue, and pro allowing whatever a person chooses their sex to be frees them to use the restroom of the sex that is not their biological sex.
It is sheer Socialism, globalism and government is the answer to every problem. Socialism is simply Communism without a gun. Globalism is to prefer international law to our Constitution and government has never effectively or successfully run anything in all of our history.
Government has no funds and produces no product. It only has what it can get from its citizens through taxation. Today's big government devalues work and believes people who don't work should be cared for and even receive tax refunds when they paid no taxes.
The Republican platform is totally different from that. In the preamble to their platform "God" is mention seven times. It is filled with biblical principles and guidance for a healthy society. I will list below some of those differences. It is the best Republican platform in my lifetime.
Not voting is not an option.
I have some friends who are claiming that to vote for the Republican candidate is to destroy your witness, violate your conscience and betray your faith. I understand this position, but do not agree with it.
Neither candidate deserves our vote. When you can't vote for the candidate, we have to vote for the platform that most clearly aligns with the Bible and with our faith. Not voting is to vote for the party that opposes everything we stand for as believers.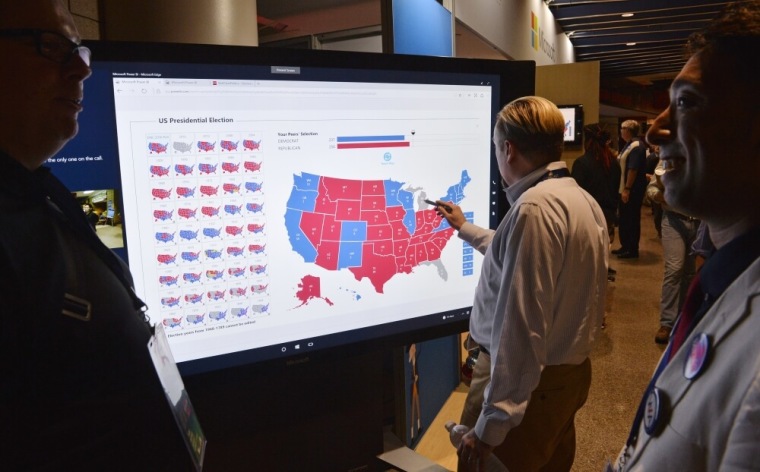 Voting for third party candidate is a throw away vote.
We must vote and try to support the values that made America great from its beginning. When we cannot trust the candidates, then we have to examine very closely the party platforms. They are dramatically different. We have checks and balances in our government. We have the president, the Congress and the judicial branches.
In recent years, both Democrats and Republicans have frequently ignored and often distorted the checks and balances. During the current administration, both the president and the judiciary have been establishing laws which is the sole prerogative of Congress. The president has refused to enforce laws he did not agree with and the judiciary has expanded its interpretation of the Constitution to include things never intended by the Constitution. Thus, we have reduced the most effective form of government ever seen to a politically correct and public opinion-driven form of government.
Our only option is to vote for the platform that most describes the culture of the Party. We must pray that integrity and statesmanship will emerge and the platforms will be honored. One platform leads us to the brink of destruction as a nation and the other at least offers hope for the continuation of our constitutional government.
I have included links to the Democratic Party Platform and the Republican Party Platform. Please read through these and read my concluding remarks.
A vote for the Republican candidate is not as some claim a disavowing of one's faith or a betrayal of our conscience and Christian commitment. The truth is we are not voting for a candidate — and we are not voting for a national pastor or theologian. We are voting for someone who will lead our country in dealing with the economic, moral and other challenges of the 21st century and the only solid source we have is the party platforms.
God called pagan King Nebuchadnezzar "my servant" in the Old Testament. And he used men like Darius and Cyrus, likewise pagan kings, to accomplish his purposes. If God can use men like that, it is likely that he could use either of these candidates if he chose to do so.
The Democratic Party platform is filled with "progressive" affirmations, which is a politically correct way of saying socialistic, anti-God.
Many of the positions taken in their platform is couched in terms of support for fighting to give women the right to kill their babies. When religion is mentioned, it is always with a caveat to fight to make sure that religion does not misuse its teaching to discriminate. It celebrates the new definition of marriage and homosexuality. Soon, any biblical preaching about these things will be considered hate speech.
To not vote for the Republican candidate is to support killing 1.5 million babies this coming year, affirm unnatural marriage and gender confusion. It is to restrict the "Freedom of Religion" to what happens in the church building and not in the everyday lives of its members.
We know the kind of judges a Democratic president would appoint, and there are hundreds of federal judges, including the nominations for the supreme court, that will be made by the next president. We do know the kind of judges the Republican candidate will nominate, and they are constitutional conservatives and stand with the sanctity of life objectives.
I am not willing to give up any more babies to abortion. We have aborted about 58 million babies in the last 43 years since Roe v. Wade. That is more than the combined populations of California and New York. We have killed 16 percent of the population of our nation in those years. That number is a higher number than all the babies form in the Greatest Generation (1928-1945) which was 47 million. It is more than the Gen-X Generation (1966-1981) which was 55 million.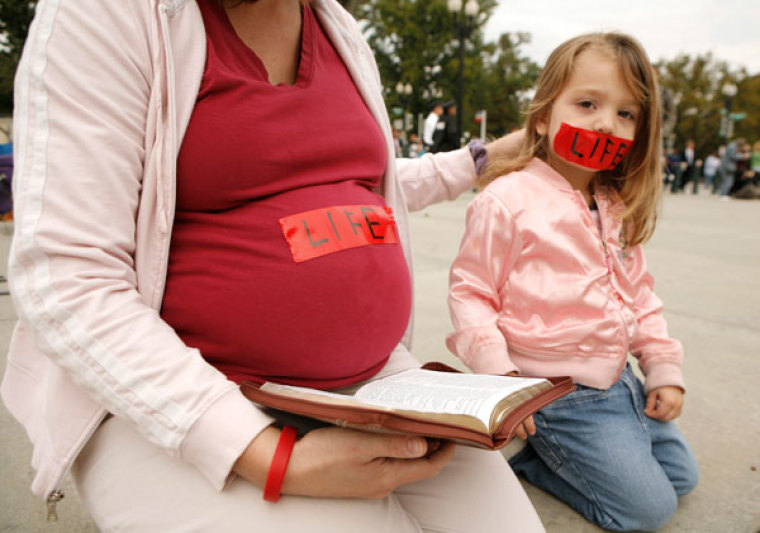 To not vote or to throw away a vote is to vote by absentee for a continuation of this national disgrace and tragedy. We should be weeping in deep grief and anguish over what we have done … and we all have done it because we are part of this nation. We need to quit blaming everyone else and realize that we are part and parcel of this national debacle and evil.
I don't like either of these candidates. Neither is a fit person to be president of the United States. However, we have never had a perfect president, and at least three presidents in the last 100 years would not have been elected if their "dark" side was known. Now we have social media and there are no secrets, and no lack of public accusations.
To not vote is to assume that reports of the character of the candidates are true without investigation of verification. And even if they are, our choice is about the issues and the platforms and not the candidates.
We do not have a good choice, but we cannot stick our heads in the sand and think we preserve some presumed integrity by not voting or by voting for a throw away candidate. It would be nice if life was that simple, but it just isn't. I will vote for the values that our Bible supports and will cast the most reluctant vote in my 63 years of voting as an adult.
I don't like my choices, but I believe my responsibility as a redeemed and committed Christian does not allow me to sit this one out. I understand the rationale about not voting for a reprobate. I just don't buy it and believe it is a cop-out to genuine Christian citizenship.
You may say that God is still in control and that things are going to work out. I do believe God is still in control, but he asks me to stand for right and justice and life and biblical principles in the midst of a perverse and pagan culture. I will not fail to do that.
God bless you all. Read the platforms and cast your vote for what you believe. But don't sit this one out. Too much is at stake. Few people in the world have the God-given right to make choices and decisions about their government. We do, don't throw that privilege away
Jimmy Draper is the former head of Lifeway and a past president of the Southern Baptist Convention.