Jimmy Fallon 'Tonight Show' Debut: Recap (VIDEO)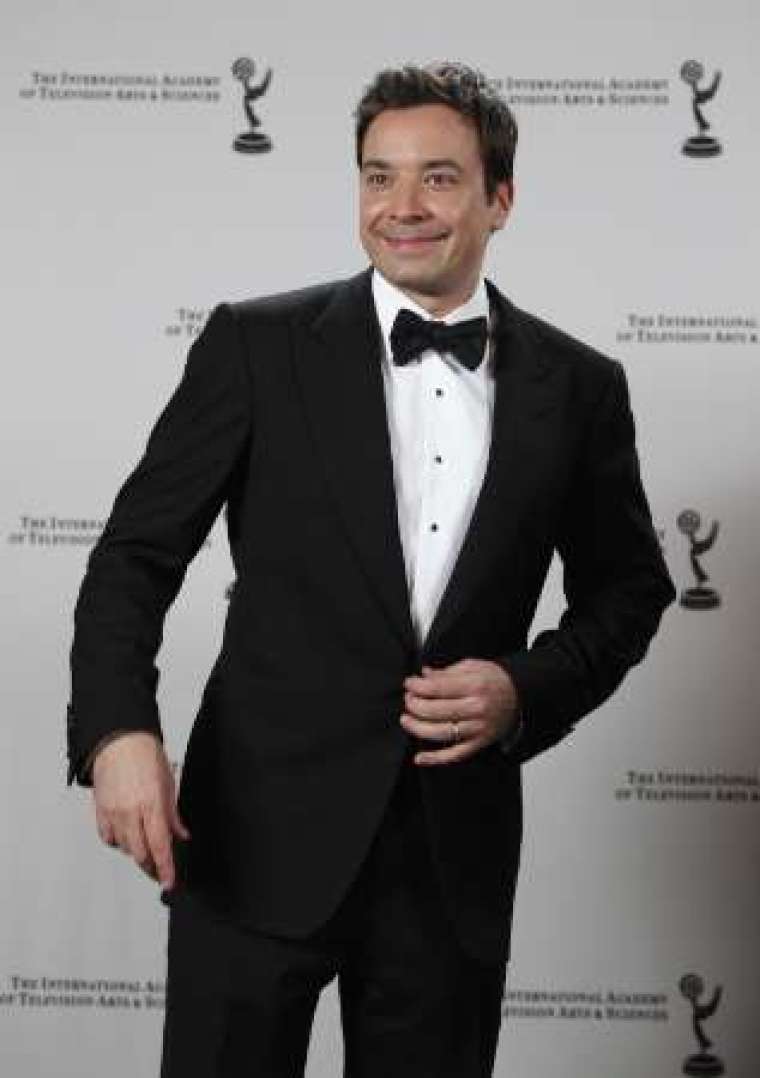 Jimmy Fallon opened on "The Tonight Show" to rave reviews with help from dozens of celebrities on Monday night.
The 39-year-old actor officially replaced Jay Leno as the host on NBC's long-running late night talk show during the star-studded premiere. Fallon's guests included Lindsay Lohan, Kim Kardashian, Mariah Carey, Sarah Jessica Parker, Robert DeNiro and even Lady Gaga, just to name a few.
"I can't believe this is happening, I'm really sitting here," Fallon said from behind the big desk at the NBC studios. "To my buddy who said I'd never be the host of the Tonight Show, and you know who you are, you owe me 100 bucks buddy."
As the show got underway, each guest star made an appearance delivering Fallon $100 as they held up their end of the bet that the actor would never host the "Tonight Show." Also among those paying up was Fallon's former "Saturday Night Live" co-star Tina Fey, comic actor Seth Rogan, and wrestler Mike Tyson. Fellow television personalities Joan Rivers and Stephen Colbert also stopped by.
In addition to the numerous guest appearances, Will Smith appeared on Monday's show during a hilarious "Evolution of Hip-Hop Dancing" skit. Watch the video here.
Ahead of the show, Fallon posted a special message to fans about his excitement over the "Tonight Show."
"This is it. We are starting a new chapter of The Tonight Show," he wrote on Instagram. "I can't even begin to describe what we are all feeling right now here at 30 Rockefeller Plaza, NYC. But- I know that we'll never have this exact feeling ever again. By this time tomorrow we'll no longer wonder what it would be like to do the Tonight Show. We can't put that feeling- that moment back in the bottle. All we can do is try to make the best show that we can and make people happy. And we will. Here's to the first of many. Fun."