Internet Troll Making Mischief on Joel Osteen Facebook Page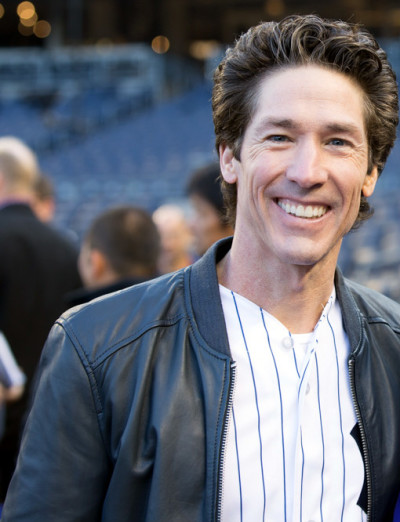 A professional Internet troll under the pseudonym "Joel Oldsteen" pretended to be the famed pastor on Joel Osteen's Facebook ministry page, bragging about his wealth while taunting those of limited financial means.
The parody page titled "Joel Oldsteen," now deleted, migrated over to Osteen's page and commented on updates or words of encouragement from the internationally-known pastor of Lakewood Church in Houston, Texas.
According to the Houston Chronicle, posts are still visible on the Facebook page of comedian Bill Palmer, who is the "inspiration behind Joel Oldsteen Ministries." His page shows plenty of evidence of other adriot trolling of popular pages within entertainment culture.
One meme on Palmer's page pretending to be inspirational words from Osteen reads:
These days, many people are troubled by worldly things like money. By letting go of your attachment to money and sending it to Joel Osteen Ministries, you will no longer have to worry about money because you will have none to worry about …"
Palmer, who used an avatar with Olsteen's image and despite the different spelling tricked people on the page into believing they were conversing with the megachurch pastor.
The parody account latched onto an authentic post from Osteen, saying it was time for his followers "to serve an eviction notice to negative thoughts." The Oldsteen parody account replied:
Oldsteen declared under the real post that he was using an eviction notice as an example because that is language his Facebook followers would understand, given that they are poor.
"Some of the items I have in my house are more expensive than your house," the parody account stated. "I have a tooth brush holder that could pay a year of your rent. How does that make you feel? Are you jealous?"
Olsteen was then criticized by a woman named "Linda" for not giving back to the poor.
Oldsteen replied the poor would "be fine" if they bought his book, The Power of I Am, after which the parody account replied they could complete the title with "Out 16 dollars."
"When you achieve a certain level of influence in social media, parody accounts are a fact of life," Lakewood Church spokeswoman Andrea Davis told the Houston Chronicle. "Satire is a part of the American way."
A Facebook poster named "Kathy" complained on the Joel Osteen page that the prayer request page was down. The parody account had an answer for Kathy, saying her prayer can't be processed at this time because they had been hacked. The fake Oldsteen account adds:
"Since I am the richest of all the pastors in the world, our prayer request page has the fastest transmission speed, and over 98 percent of our prayers are seen and heard by God within 48 hours.
"The chances of your prayer being answered are very slim if you file them under another pastor's prayer request page," the parody account reads.
"I'd suggest that you wait until our page is back up and submit your prayer again. Thank you and may the Lord bless you once he gets a chance to see you're in need."
The Some Cards site has compiled a list of eight parody posts at the Joel Osteen Ministry page.
Osteen, has been the senior pastor of Lakewood Church since 1999, and is the author of several books, including The Power Of I Am: Two Words That Will Change Your Life Today.