Joel Osteen's Lakewood Church Honored by Houston Mayor for Hurricane Harvey Recovery Efforts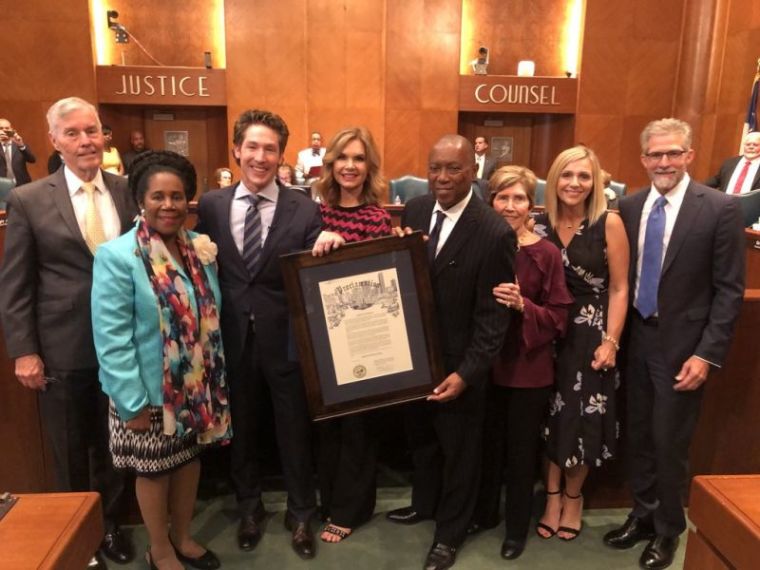 Joel Osteen's Lakewood Church was given a proclamation by the mayor of Houston Tuesday for their humanitarian and relief efforts in the wake of Hurricane Harvey.
Mayor Sylvester Turner declared Tuesday, Aug. 14, as "Lakewood Church Day" to recognized one of America's largest megachurches for raising over $5 million in recovery efforts and helping over 1,150 Houston-area families return to their homes following the flooding caused by Hurricane Harvey that damaged much of southeast Texas in August 2017.
In a ceremony held during a city council meeting Tuesday, Osteen and his wife, Victoria, were presented with the proclamation, which was granted at the request of council member Jack Christie.
Although Osteen received some backlash on social media last year after it was reported that Lakewood Church was not initially housing evacuees after the floods, the proclamation recognizes that the church and its members have provided "selfless contributions" and "active involvement during Hurricane Harvey recovery efforts."
"The city of Houston commends and appreciates Lakewood Church and Joel and Victoria Osteen for their compassion during a historic disaster, as their selflessness is greatly appreciated by the many people who benefited from their unwavering generosity," the proclamation states.
Lakewood Church "served as a major distribution center" for essential supplies needed to help families weather and recover from the storm. In total, the church received over 1,050 shipping pallets of supplies that included nonperishable food, clothing, water, necessities for children and babies, as well as medical supplies.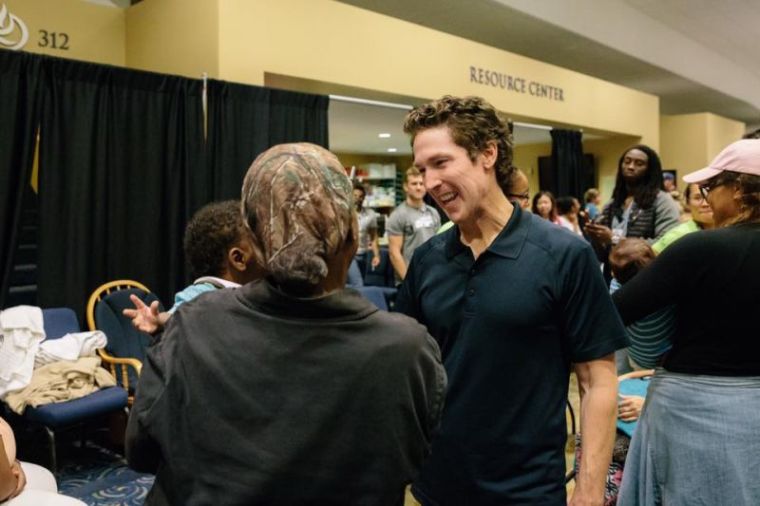 The proclamation explained that Lakewood continues to provide "significant" home rebuilding assistance through the purchase of over $1.1 million of building materials, furniture, appliances and paid labor.
In addition to the paid labor, thousands of church members volunteered throughout the community to provide upward of 70,000 hours of combined labor.
"Due to the reputation, leadership and influence of Lakewood Church and the Osteen family, numerous organizations and individuals from around the nation responded and mobilized their resources to provide invaluable assistance to countless Houston families, as well as dozens of churches and businesses and thousands of fellow Americans," the proclamation added.
Osteen told reporters after the meeting that some Lakewood members have even quit their jobs to help lead teams in their efforts to rebuild the city, and praised Mayor Turner for his leadership.
"[The people of Houston] are all coming back stronger and excited about the future and we appreciate you guys so much," Osteen said.
Despite the church's efforts, some haven't forgotten the social media firestorm that erupted in response to the news that Lakewood Church, which is housed in a former NBA arena and located next to a Hilton Hotel, did not immediately provide shelter to evacuees during the first few hours and days following the storm. Osteen was also accused of not housing people in his home. 
In the days that followed, however, Osteen's church began operating as a shelter housing 400 people who were displaced, and a donation center for in-demand supplies.
Some of Lakewood Church's staff members also had to be rescued from their homes while several others experienced flooding.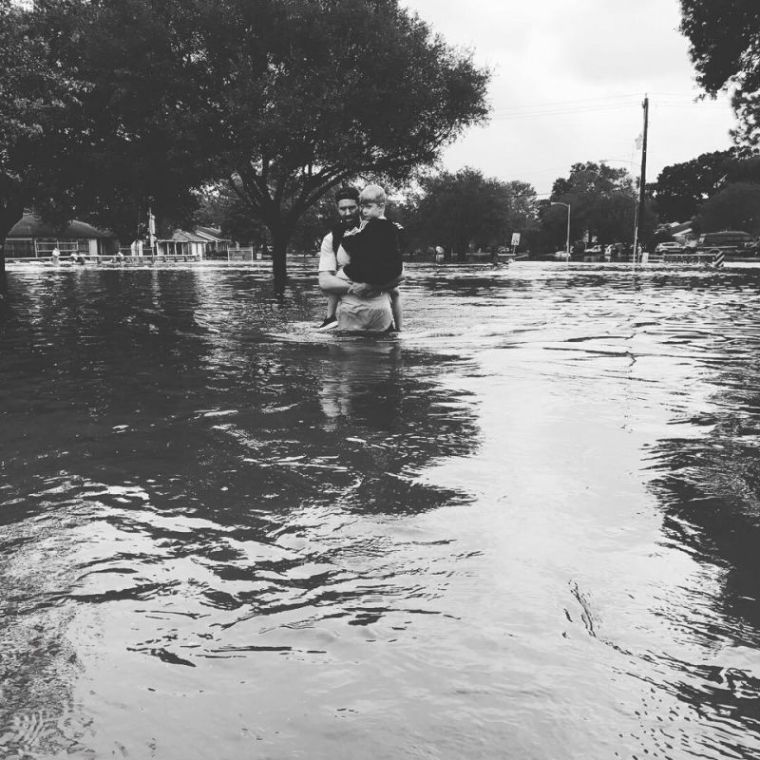 Although Osteen's brother-in-law, Don Ilof, showed that the church building has a history of flooding and was even in danger of being flooded by Hurricane Harvey, Osteen admitted in speaking with Fox 10 that the church would have responded differently, at the beginning, if they could go back in time.
"[T]he size of this storm caught us off guard. We weren't prepared. We had nobody in the building. We learn from things and we do better next time," Osteen said. "We would do things differently. We have already met with the city and the county. Again, we weren't prepared."
Councilman Christie also offered a defense of Lakewood's initial response.
"So they missed first base," Christie told reporters. "Big deal. Its that coming on home and doing all that good work. It is amazing what these folks have done."
In addition to raising money, supplies and helping rebuild homes, Lakewood also allowed a Jewish congregation to worship there during the Jewish Holy Days after the congregation's synagogue was damaged by the storm. One Jewish council member praised the Osteens for opening the doors to Congregation Beth Yeshurun.
"On behalf of my co-religionists, I really do appreciate you taking in Beth Yeshurun, particularly the timing, right before our Holy Days," Mayor Pro-Tempore Ellen Cohen said during the meeting.