Joel Osteen's Lakewood Church to Host 3rd Annual Global Medical Missions Conference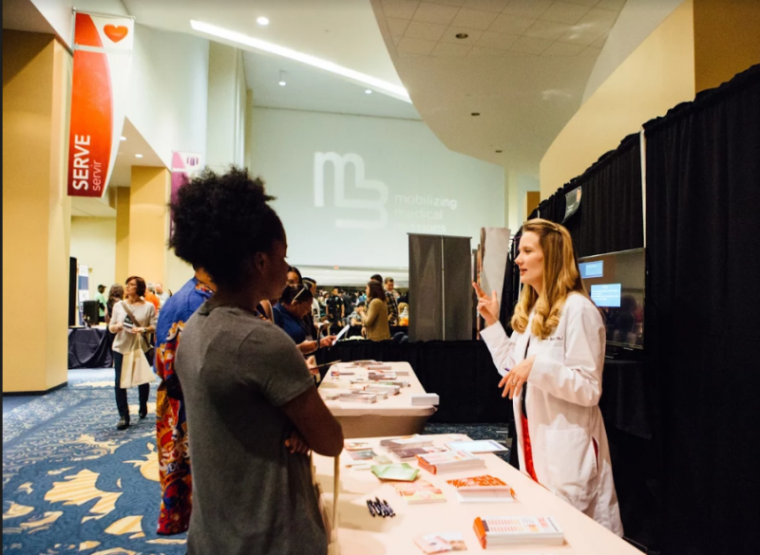 Televangelist Joel Osteen's Lakewood Church will host its third annual medical missions conference on Friday and Saturday to help bridge the gap between the thousands of doctors in the Houston area with missionary organizations that need help serving God's vulnerable children around the world.
The Medical Mobile Missions Conference (also known as the M3 Conference) will feature as many as 75 missionary organizations and will have about 50 to 60 active mission hospitals worldwide represented who are all looking for more doctors, nurses and support staff.
Dr. Paul Osteen, the event's organizer and a surgeon who spends about four months a year serving in missions hospitals across the globe, told The Christian Post that he expects as many as 1,500 people to attend this year's conference.
Osteen, the brother of the famous televangelist, explained that the inspiration for the conference came a few years ago when he was working in a missions hospital in Zambia.
"A Zambian doctor told me, 'Paul, do you realize that you are the only qualified surgeon in an area the size of Louisiana.' Two weeks later, I flew into Houston and realized that there are 12,500 doctors in Houston alone," Osteen said. "It doesn't take a rocket scientist to say, 'What would happen if we tried to help this disparity? Let's connect some needs with some people who have a heart to help.'"
The conference has been instrumental in years past when it comes to connecting medical professionals who feel God calling them into the missions field with groups looking for helping hands.
Lauren Raschke, a pediatric nurse who left her job of eight years to become a full-time missionary for an organization called Mission of Hope: Haiti, is one of M3's success stories.
Raschke has just completed her first year in full-time ministry with the organization and has already signed up to do her second year as a full-time missionary.
"Now as I end this year and start year two, I'm so excited to see where God leads me," Raschke wrote in a post on the M3 website. "Doing God's will and knowing you're exactly where you're supposed to be is the best place to be."
New to this year's conference will be a Samaritan's Purse field hospital set up inside the church. The field hospital is able to treat more than 100 patients and perform 15 to 25 surgeries per day. The field hospital was first deployed in April 2016 after 7.8 magnitude earthquake struck Ecuador.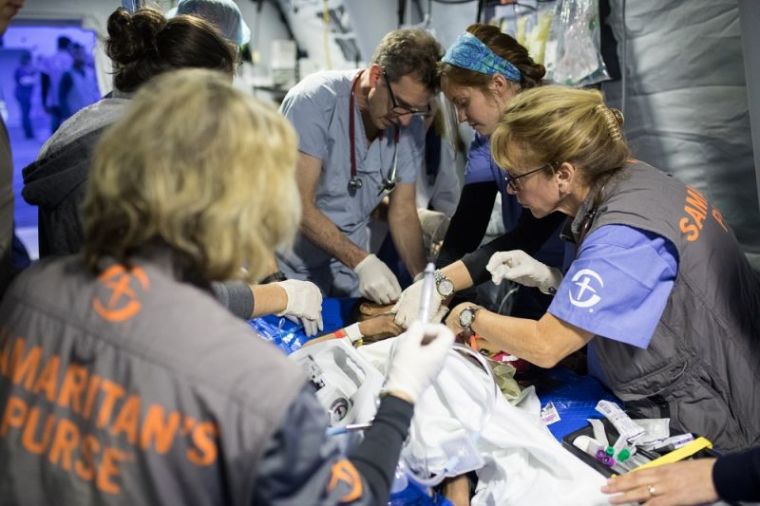 The goal is to show medical professionals just how missions organizations have been able to bring much needed medical technology to the frontlines of some of the world's worst humanitarian situations.
Osteen spent two months last year serving in the Samaritan's Purse field hospital in Mosul, Iraq. The field hospital was set up just miles from the frontlines of the military offensive against the Islamic State terrorist organization. As many as 400 doctors and medical professionals rotated in and out of that facility, Osteen said.
"Being in Mosul, Iraq, just last year helped me understand the value of Christians out on the front lines, right where the real needs are," he said. "The goal is to bring awareness to the opportunities for medical professionals, for IT people, for logisticians, for mechanics, for all the support people, and what it takes to pull off a disaster relief operation."
"Perhaps in walking through that tent and seeing the operating rooms set up and seeing the beds set up and the anesthesia machines and the monitors and all that, perhaps it will just tug on someone's heart to be a part of this."
Osteen explained that although medical missions is seen as a global field, it can also be done locally in one's own community.
"One of the thing we do as a church is we support and are involved with Casa El Buen Samaritano [House of the Good Samaritan] in providing free healthcare to low income, mostly Hispanic patients that have no access to healthcare in the United States," he said.
Osteen stressed that the conference is not just for doctors, nurses and medical professionals.
"You have to have people that are good in logistics, you have to have people with administrative skills, you have to have guys who can set up IT and keep IT running," Osteen said. "There is a place for anybody in world missions. We believe we can be a catalyst to help you find your place. There is something for everybody to do."