John Piper: How Is Being 'Called' Different Than 'Chosen'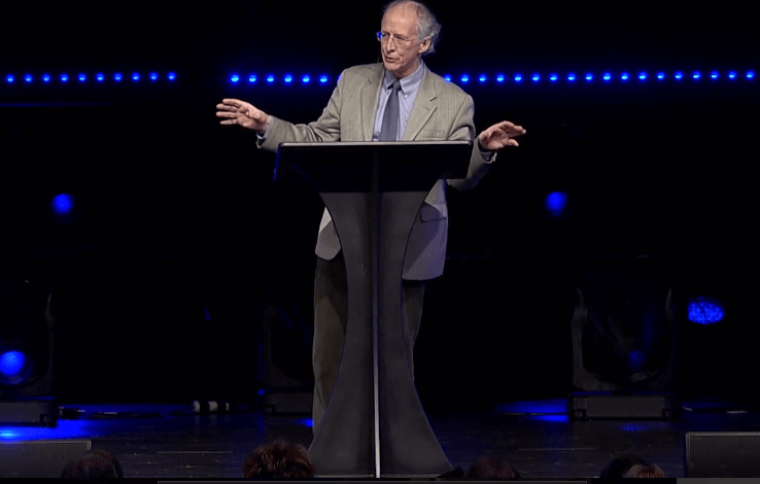 Theologian John Piper seeks to differentiate between the meaning of being "called" and being "chosen," as seen in the book of Matthew and Romans.
As Piper writes on his DesiringGod.org website, we as Christians need to be careful when reading the Bible, as words can change in meaning when the author changes, or in some cases, one author can use two different meanings for one word.
The evangelical teacher, who also serves as chancellor of Bethlehem College & Seminary in Minnesota, seeks to address the meaning of "being called" in Matthew 22:1-14, which tells the parable of the king who invited people to a wedding feast.
Although everyone is invited to the feast, not everyone chooses to attend, and one person attends wearing the wrong clothing. The parable ends with: "For many are called, but few are chosen."
Piper explains that these verses show that all people are called to partake in God's grace, but not all those who are "called" actually become saved, or "chosen."
"Clearly, the 'called' there are not always saved. The 'chosen' are saved, but many are 'called' who may not be 'chosen,'" Piper explains. "And so what is clear is that in Matthew's terminology the 'called' is simply the general appeal to the world to come to the banquet. But those who come in response to this general call may not have been — now I am going to use Paul's term — called in what theologians call the 'effectual' way."
This contrasts to Romans 8:30, which reads: "And those whom he predestined he also called, and those whom he called he also justified, and those whom he justified he also glorified."
As Piper explains, Paul is telling us in this verse that God will never revoke his offer of salvation for all of his children.
"Paul means that all the called are justified and all the justified — and, therefore, all the called — are glorified. Which means, if you are called, you are going to be saved forever. You will not lose your salvation. God won't let it happen. You are his called," the theologian explains.
Piper concludes his message by citing the several other ways in which the term "called" is used in the Bible.
"There is a general call that goes out to everyone: 'Come. If you believe, you will be saved.' And there is a call like the call that Jesus issued to Lazarus as he was standing before his grave when he said. 'Lazarus, come out' (John 11:43). And the dead man was given life by the call. And that is the way Paul uses 'called' in Romans 8:30. That second usage is: The call creates the obedience, the call creates the life, and, therefore, all the called will be glorified," the theologian writes.
Piper adds it's important to remember the various definitions of one word when reading the Bible, especially when they are being used by different authors.
The evangelical teacher has spoken about God's calling before, writing in a May blog post that Christians often struggle to figure out what God's calling for them actually is.
When trying to determine their calling, Piper encourages Christians to "take into account your gifts, consider the need, consult your church."
Additionally, when considering their calling, Christians need to ask themselves: "Is there an unrelenting, recurring, desire to spend and be spent for the glory of Christ among unreached peoples of the world?"