Jordin Sparks Invites Fans to Her Church for Christmas Eve Services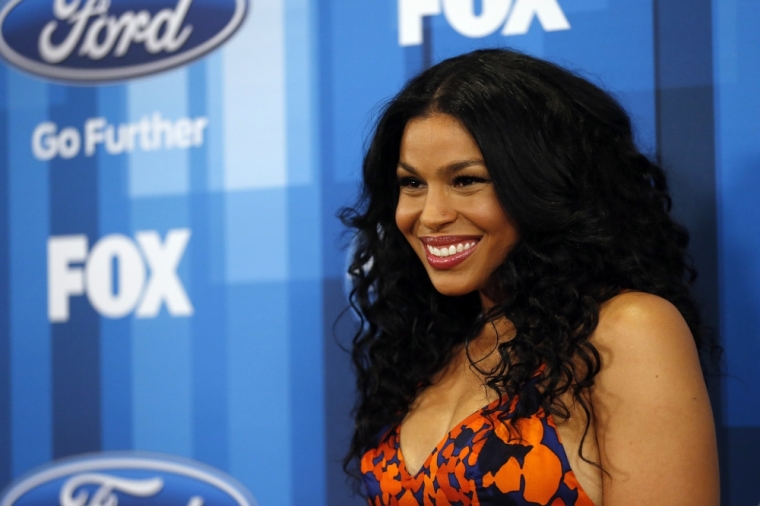 Before Jordin Sparks brought Christmas cheer to fans with an NFL halftime performance during her hometown Arizona Cardinals game against the New Orleans Saints on Sunday, the singer called on fans to pray for her amid vocal issues.
Three days before her performance, Sparks took to Twitter to call for prayer.
"Prayer warriors, can you send up a prayer [for] me [to] calm my heart [and] for whatever is messing with my voice to leave? I'd really appreciate it," she tweeted.
Days after numerous fans of the singer replied that they would pray for her, Sparks began to praise God.
"Praise the Lord for being faithful," she wrote on Saturday.
While it seems her heart was calmed, the singer who also happens to be an NFL fan revealed that she was shaking after performing the National Anthem before the game.
"I'm still shaking from singing the anthem," she wrote. "Nothing like performing in front of my hometown! I love Arizona so much."
Aside from performing at NFL games in her hometown of Phoenix, the "American Idol" alum is inviting people to join her home church in Phoenix, Calvary Community Church, where she will lead worship during Christmas Eve services.
In a video posted on the Calvary Community Church Facebook page, Sparks and Pastor Mark Martin invite people to join them on Friday and Saturday for special services. The singer spoke about how excited her pastor was for the festivities that have been in the works for months.
"I think it's going to be awesome. You can already see the Christmas trees and he's excited," Sparks said, pointing to her pastor. "Can you tell how excited he is? So please come and see us!"
Aside from leading worship, Sparks also revealed that she would be sharing her testimony.
"It's going to be amazing," she said. "He's going to share a great message and I'm going to share part of my testimony and we're going to be singing amazing songs as well."
Sparks has been vocal about her Christian faith for quite some time. The singer previously spoke about the impact of her faith and the church in her career as an entertainer.
"My faith has been a humongous part of how I have looked at my career. I started out singing in church very young and it took off from there," Sparks is quoted as saying during an interview with Cross Rhythms. "The music business is a very secular world and there are always people quick to point to you as a hypocrite when you mess up with something and fall. I know that God has blessed me to be where I am and everything he has placed before me is just so amazing."