Jordin Sparks Says 'Believers and Non-Believers' Can Relate to the Rapture Story in 'Left Behind'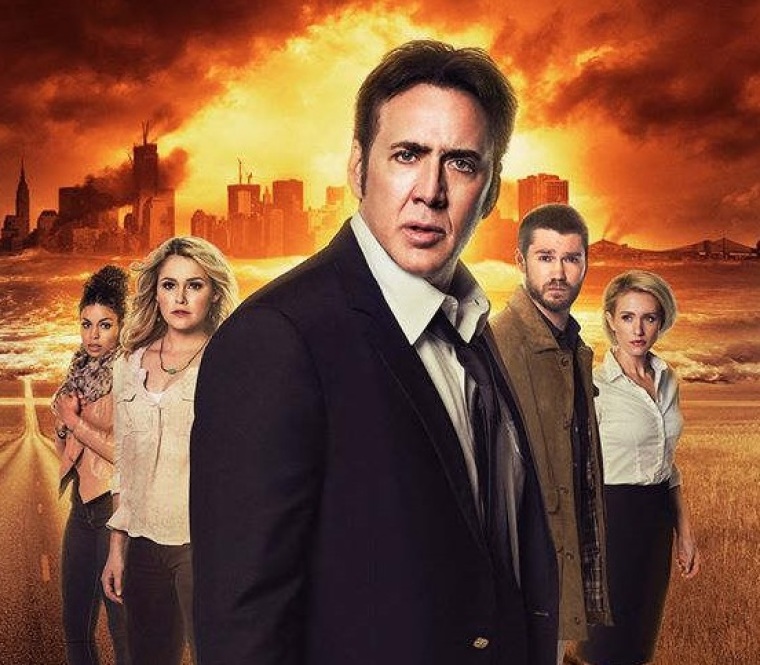 Jordin Sparks is assuring moviegoers that her new film "Left Behind" offers something for everyone, believers and non-believers alike.
"Left Behind" follows a small group of survivors who are left behind after millions of people suddenly vanish and the world plummets into darkness and chaos during the rapture, and Sparks stars alongside Nicolas Cage, Chad Michael Murray and Lea Thompson. The actress credited her cast members with providing a universal appeal to audiences.
"I think the great thing about this movie is that the people in it have the ability to bring in people from all over to see the movie, whether they are believers, whether they're non-believers," Sparks told The Christian Post during a telephone conference. "Whether they are agnostic, whether they don't believe in anything, it doesn't matter."
The actress went on to reason that audiences are fascinated with the rapture, and even referenced HBO's series "The Leftovers."
"I am excited for my fans to come see it because whether they know the story of the rapture from the Bible, or they've watched 'The Leftovers' where people just disappear," Sparks explained. "Everybody can relate to imagining, 'What if someone that I loved wasn't around anymore, in an instant?' And it can definitely happen, whether it is through being taken up in the rapture or you know a tragic accident, life isn't promised to us here, tomorrow is not promised and I think everybody can relate to that. So I think it's going to be really cool to see all the different types of people that will come in to see the film and for everybody to start a conversation afterward."
The actress also described her role in the rapture-inspired story, citing her zeal to become a mother, similar to her character.
"I play a mother in the film and I'm not a mom; I don't have kids, [but] one day I would love to have kids," Sparks said. "I know there's nothing like a mother's love. From what my mom has told me, and my brother's wife who just had my niece she just is like, 'It changes your entire world.' I know how much I love my niece now and I can't imagine the type of love that I'll have when I have my own kids."
Shasta is a single mother who is desperate to know where her young daughter is after apocalyptic-like events unfold. Although her character was not in the "Left Behind" book series or the previous "Left Behind" film starring Kirk Cameron, Sparks was thrilled to take on the new part.
"She has her daughter on the plane and she wakes up after taking a nap and her daughter is gone," the actress explained to CP. "And it was really interesting for me because I've never played a mother before. I don't have kids myself, so what would I do?"
Sparks noted that the role broadened her depth as a person, as well as an actress.
"It was very interesting to have to reach deep-down," Sparks told CP. "I grew so much as a person in how I was relating to [Shasta], how I wasn't like her, you know, and just being in the situation with all the amazing actors. It was an amazing experience to be able to dive that deep into a character."
"Left Behind" hits theaters this Friday, Oct. 3. Watch the trailer here.