Josiah Duggar Is Now Engaged After Announcing Courtship in January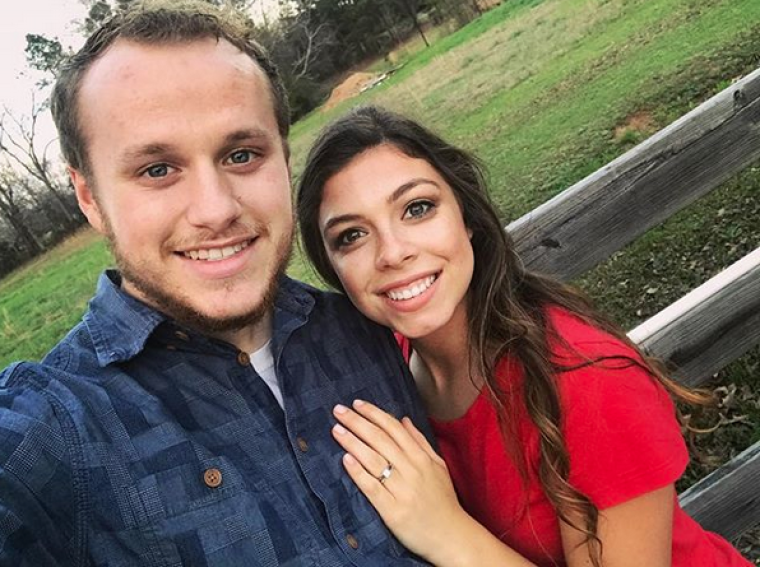 Josiah Duggar is the latest member of his large family to get engaged less than two months after announcing that he would be courting family friend Lauren Swanson.
At the end of January, 21-year-old Josiah announced that he was in a courtship with Swanson. This week, the pair are announcing their engagement. Josiah is the eighth of Jim Bob and Michelle Duggar's 19 children who were made famous on the long-running TLC series "19 Kids & Counting," which has since evolved into a spinoff show called "Counting On."
E! News reports that the location where he proposed to Lauren is the same spot where her parents' proposal took place.
"Lauren and I are engaged! This is an exciting big step in our lives and the whole thing was very meaningful," he said in a statement. "The place where I proposed to Lauren is the exact spot where her parents were engaged. There's a lot of family history on this property making it a special place for Lauren."
The Duggars released a statement on their family blog about the news.
"We are so excited to announce that Josiah and Lauren are officially engaged!! We have prayed for many years that the Lord would bring the right spouses to each of our children," the statement released Monday said. "We have known Lauren and her family for a very long time and have seen how she has grown in her knowledge and understanding of the Lord. She is a wonderful, caring, compassionate young lady, full of zeal for Christ."
The family also revealed their prayers for the happy couple.
"We pray that their lives together will be full of joy and happiness and that God will use their lives for His service," they said. "We are looking forward to another Duggar wedding soon!"
Josiah gushed about his engagement this week, revealing how God had a hand in them taking their relationship to the next level.
"I feel like the most blessed guy on Earth. ... Lauren said YES! God definitely opened our eyes in his perfect timing to show us how we complete each other," he wrote on Instagram Monday. "The more time I spend with Lauren the more I realize how I can't live without her. There's no one else I'd rather spend my days and grow old with! #engaged #weddingplanningbegins."