Joy-Anna Duggar's Wedding Special to Premiere on June 12 (Video)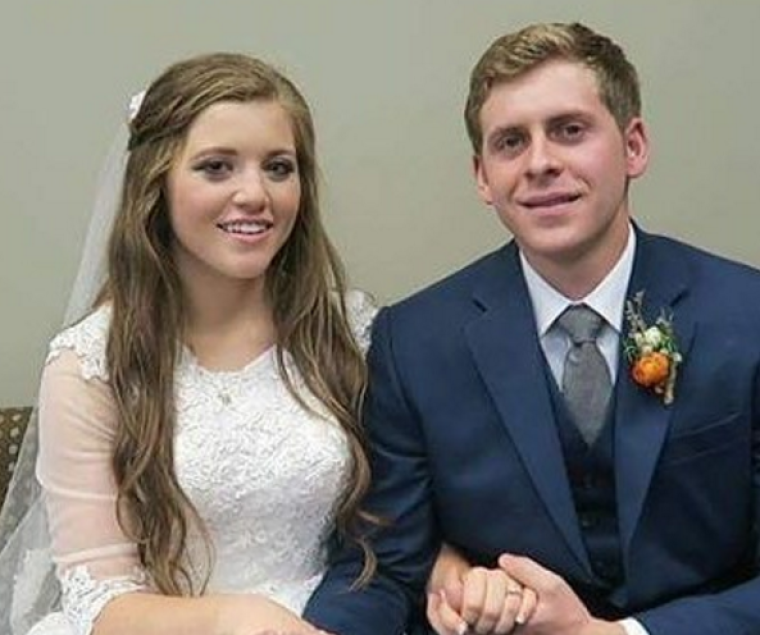 The wedding of Joy-Anna Duggar to her husband, Austin Forsyth, will be featured on the Duggar family's reality TV series, "Counting On," in a special on TLC Monday.
"I don't even know all of how it feels to be husband and wife — so far it's incredible," Joy-Anna told TLC after the wedding. "Saying our vows and saying 'I do' and committing our lives to each other is so incredible. I'm so blessed to be married to him."
The young couple shared their nuptials in a private ceremony on May 26 in Arkansas. "I'm just looking forward to getting to share my life — it's good times and its challenges — with my best friend," Forsyth said about Joy-Anna.
The bride's parents, Jim Bob and Michelle, also shared their excitement for the newlyweds.
"As parents, we could not be more grateful for the godly woman Joy has become, and the loving husband she married!" Jim Bob and Michelle wrote in a blog post on the family's website.
Forsyth was a longtime family friend of the Duggar's before he proposed to Joy-Anna in March. He took the Duggar sister horseback riding and then got down on one knee to pop the question. According to In Touch magazine, the two originally set their wedding date for Oct. 28 but they couldn't wait to tie the knot.
Their May wedding date surfaced after Duggar Family News revealed they were planning to move the wedding date up by five months.
The Forsyths are now talking about adding to the Duggar clan by starting a family of their own.
"We love kids and we're excited to have a family. We're just going to see what the Lord does. We want as many as the Lord thinks we can handle and we are putting it into his hands," the couple told People magazine.
The wedding special will air at 9 p.m. ET June 12 on the TLC network. Click here to see the wedding photos.