Judge Refuses to Dismiss Charges Against Activists in Planned Parenthood Undercover Investigation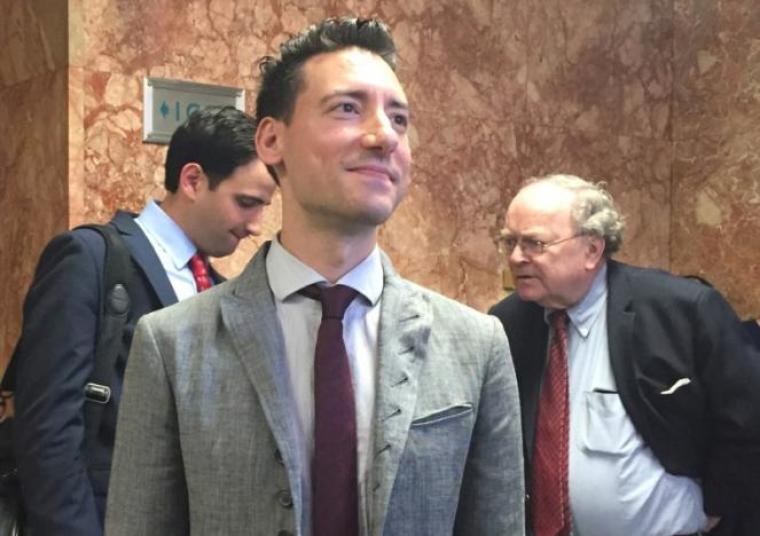 A California judge has refused to dismiss 14 counts against two pro-life activists involved in a series of undercover videos that show Planned Parenthood engaging in illegal activities.
San Francisco Superior Court Judge Christopher Hite rejected a motion on Thursday to dismiss felony charges against Sandra Merritt and Dave Daleiden of the Center for Medical Progress.
Merritt and Daleiden created a fake company as part of their undercover investigation to expose Planned Parenthood's criminal activities of harvesting and selling baby body parts and altering the abortion procedure to yield more "specimens."
In the first video released by the Center for Medical Progress in July 2015, Deborah Nucatola, Planned Parenthood's senior director of medical services who performs abortions up to 24 week gestation in Los Angeles, is seen in a video describing how clinics perform partial birth abortions to secure baby body parts.
"Hite had previously dismissed all charges against Merritt and Daleiden except the conspiracy count against Daleiden and Merritt on June 21 on the grounds that they were not specific enough," reported the San Francisco Examiner.
"However, prosecutors refiled the charges on June 30 with more details and Hite on Thursday rejected new defense motions to dismiss the charges."
Horatio Mihet, vice president of legal affairs for the conservative law firm Liberty Counsel, which is representing Merritt, said in a statement Thursday that he took issue not only with the refusal to dismiss but also the questionable timeliness of the refiling of the previously dismissed charges.
"Not only has the attorney general chosen to bring utterly baseless criminal charges against Sandra Merritt at the behest of his financiers at Planned Parenthood, but he also failed to timely refile the dismissed criminal charges. The law states these charges cannot now be refiled," Mihet said.
Earlier this month, the Liberty Counsel filed a motion to dismiss on behalf of Merritt, arguing among other things that "the attorney general failed to timely file an amended complaint against Ms. Merritt in her case."
"California law requires strict compliance with the provisions of Sections 1007 and 1008, which are mandatory (as opposed to 'directory'), particularly when a defendant timely objects to the government's failure to adhere to the statutory requirements (as Ms. Merritt has done here), or when a defendant does not otherwise intentionally and expressly waive her rights," the motion stated.
"The rationale for such strict compliance lies with preserving the fundamental constitutional rights of proper notice of charges and expedient due process."
The refusal to dismiss the charges against Merritt and Daleiden came as Daleiden entered a not guilty plea to the felony counts made against him.
Thomas More Society Special Counsel Peter Breen, one of the attorneys representing Daleiden, said in a statement released Thursday that he was confident that his client will be vindicated.
"We remain very confident in a total victory for the pro-life side against Planned Parenthood and their allies in the California government," Breen said.