'Judgment Day Is Upon Us': Lawmaker Abused by Priest as Child Declares in Reform Push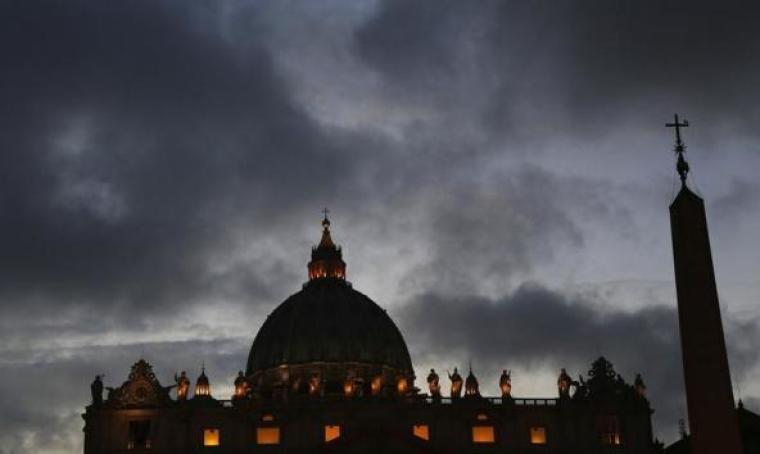 Pennsylvania state Rep. Mark Rozzi declared that "judgment day is upon us" as he spoke about the victims of clergy child sex abuse.
On Tuesday night, the statehouse voted 173–21 on a proposal to give victims of child sex abuse in Pennsylvania more time to file lawsuits against clergy they say have abused them.
The Associated Press reported that the bill is now going to be put up for a Senate vote, which will determine whether a two-year window for litigation is going to be created.
The push for reform comes following revelations that hundreds of Roman Catholic priests abused children in the state going back to the 1940s. Similar revelations in other states and around the world have rocked the Vatican to its core.
Rozzi, who said he was raped by a priest when he was 13 years old, put in no uncertain terms the importance of the bill at a rally before the House vote.
"Judgment day is upon us, and this legislation will set the path straight," he declared.
The lawmaker told CBS News that being a victim of child sexual abuse "has changed my entire life."
He explained that expanding the window for justice will greatly help victims.
"They can go in there, identify their perpetrator, and also get compensation for the egregious crimes committed against them," Rozzi said about the lawsuits.
Some, such as state Rep. Michael Corr, have warned that the retroactive window may violate Pennsylvania's constitution, however.
"I am therefore unable to support the amendment, as much as I would like to," Corr explained.
Pope Francis, who himself has been accused of covering up for a church leader suspected of committing abuse, meanwhile admitted in a visit to Estonia that the sex abuse scandal is driving away young people from the Catholic Church.
"We know — and you have told us — that many young people do not turn to us for anything because they don't feel we have anything meaningful to say to them," the pope said, according to The Local.
"They are outraged by sexual and economic scandals that are not met with clear condemnation," he added.
Francis admitted before young Estonian Christians that many youths find the church's presence "bothersome or even irritating."
"We ourselves need to be converted. We have to realize that in order to stand by your side we need to change many situations that, in the end, put you off," the pontiff declared.
Francis has yet to respond to allegations that emerged in August that he covered for disgraced former U.S. Cardinal Theodore McCarrick, who has been accused of taking advantage of young seminarians. The Vatican has suggested that a response is being prepared.