Juror wrongfully dismissed for listening to 'God's guidance' in lawmaker's fraud case, court rules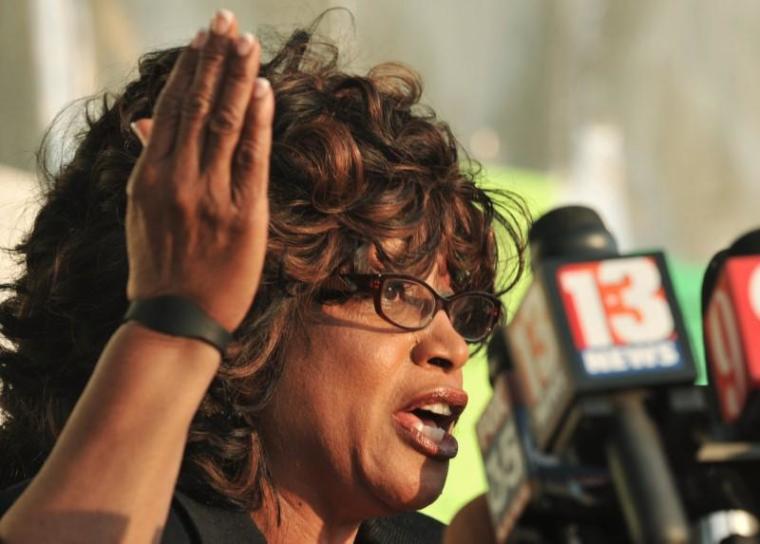 A federal appeals court ruled Thursday that a juror was wrongfully dismissed from a trial for saying the Holy Spirit influenced his views in the case after deliberations began.
The juror was removed from a fraud case involving former Congresswoman Corrine Brown, D-Fla, for saying that his "Father in Heaven" influenced a belief that Brown was not guilty.
The congresswoman, who served in the House of Representatives from 1993 until 2017, faced 18 felony counts related to fraud, ethics and tax offenses. She was accused of conspiring to defraud donors of over $800,000 in contributions to a charity that claimed to provide scholarships to poor students. Authorities allege Brown misused her position in Congress to engage in the conspiracy. 
In a decision released Thursday, the U.S. Court of Appeals for the 11th Circuit ruled that the juror's removal was wrong and, in the process, vacated the guilty verdict against Brown and called for a new trial.
Chief Judge William Pryor, a George W. Bush appointee, authored the majority opinion of the decision, writing that "the district judge abused his discretion by dismissing the juror" and further concluding that this removal "violated Brown's right under the Sixth Amendment to a unanimous jury verdict."
"Jurors may pray for and believe they have received divine guidance as they determine another person's innocence or guilt, a profound civic duty but a daunting task to say the least," wrote Pryor for the majority.
"Juror No. 13's vivid and direct religious language — read in the light of his other statements — suggests he was doing nothing more than praying for and receiving divine guidance as he evaluated the evidence or, in secular terms, provided an explanation of his internal mental processes — all consistent with proper jury service."
According to Pryor, the removal of the juror, "who listened for God's guidance as he sat in judgment of Brown and deliberated over the evidence against her," deprived Brown of a "unanimous verdict of a jury of ordinary citizens."
Judge Charles Wilson, a Clinton appointee, authored a dissent to the majority, being joined by three other appeals court judges, who argued that the juror removal "was a tough call, and one the district court did not take lightly."
"The majority casts the district court's decision as misconstruing religious expression while failing to safeguard the right to a unanimous jury verdict. On this record, I cannot agree," wrote Wilson.
"… from the district court's superior vantage point, it was necessary to ensure that a verdict was rendered based on the law and evidence — a principle that is foundational to our system of justice."
The First Liberty Institute, which helped represent the dismissed juror, released a statement on Friday, celebrating the appeals court decision.
"We are grateful that the court reaffirmed the strong standard required to dismiss a deliberating juror," said Lea Patterson, a counsel with First Liberty, in the statement.
"No American should be disqualified from fulfilling their civic duty as jurors simply because they believe that God answers prayer."  
Brown was released from prison last April during the beginning of the COVID-19 pandemic after serving less than half of her five-year sentence. Her attorney argued that his client was vulnerable to the coronavirus because of her age and underlying health conditions.