Justice Conference Addresses Church's 'White Supremacy' Problem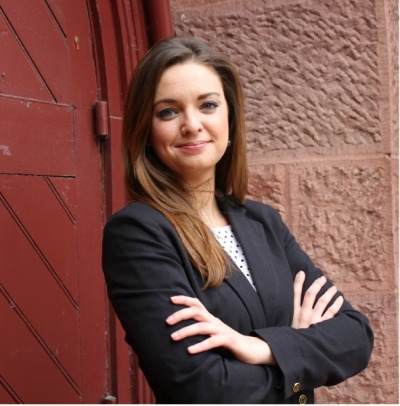 Several prominent political and religious leaders challenged the Church to shed its institutional "white privilege" and exercise a "restraint of [white] power" at an influential gathering of 2,500 mostly young Evangelicals in Chicago June 5-6.
The annual Justice Conference is described by organizers as "one of the largest international gatherings on social and biblical justice." Hosted by the humanitarian non-profit World Relief, this year's conference theme included fostering racial justice and furthering the #BlackLivesMatter movement among the Church.
To deliver the opening address, World Relief invited keynote speaker Cornel West, honored member of the Democratic Socialists of America, political activist and Union Theological Seminary professor.
Lacking a common theme, West's opening remarks covered a spectrum of political and religious issues including consumerism, market culture inside the Church, education, piety, subversive prayer, white supremacy, and welfare inequality.
"White supremacy, or male supremacy, or it could even be welfare inequality, or losing sight of our gay brothers and lesbian sisters, or the poor, or the elderly, or the orphaned, or the one fatherless or the motherless," stressed West. "How are you going to confront this darkness?"
Addressing the verses in Scripture that call Christians to demonstrate love, West insisted, "Arrogance and haughtiness can make you feel like you're better than somebody else, rather than putting you on the same human spectrum, on the same continuum, so you just learning how to love." West continued, "That's what you're called to do. And that's it. The rest is not your business."
A standing ovation trailed West's remarks.
West's invite to speak at the Justice Conference was not the only controversial invitation, as Julie Roys reported for The Christian Post. Rev. Otis Moss III, who is Jeremiah Wright's successor to Trinity United Church of Christ where President Obama attended Sunday service in Chicago, led a racial justice panel.
During the panel's discussion of white privilege, Arloa Sutter, the Executive Director of Breakthrough
The Justice Conference 2015 holds a racial justice panel. Photo credit: Institute on Religion & Democracy
The Justice Conference 2015 holds racial justice panel. Photo credit: Institute on Religion & Democracy
Urban Ministries, asserted, "I think we do have to have to acknowledge that the color of my skin gives me a lot of advantages, so what do I do with that? It's a dilemma."
Sutter argued that all white Christians need to recognize and shoulder the past sins of others' racial oppression and prejudices. "I think we have this idea of individual sin. And we think, well, I didn't do it," she said. "Instead of looking at [the] corporate story, going back into our history and owning that."
At this point, a woman from the crowd shouted out, "Reparations now!" To which Sutter, nodding from the stage echoed, "Reparations."
When Moss asked the panelists about a statement made by Jim Wallis regarding the need to deny his white privilege in order to be a disciple of Christ, McBride, a pastor and PICO National Network activists offered, "In this country we have used theology, worship, politics…to explain, undergird and make possible the proliferation of racial attitudes, dispositions, and prejudices." He explained, "So the Church has to step up in this moment, not only to acknowledge and take responsibility for it, but move forward and actually create a new theology of what it means to be a follower of Jesus."
For panelist Gabriel Salguero, president of the National Latino Evangelical Coalition, the issue of white privileged is one of deep spiritual "blindness." Salguero asserted, "Many of us are blind to our privilege, white privilege being the dominant privilege in this country and in other parts of the world."
But Salguero urged the young audience not merely to be aware of their white privilege, but to find an anecdote for it. "For me, the anecdote to white privilege is the kenosis, the self-emptying," he said.
Finally, the panel discussion concluded around the restraint of power, specifically white power. For Moss, "The fact that Jesus had power, but chooses not to come down," teaches the Church a valuable lesson in restraining our power. "How is that acted out in the ministry of Christian witness?" Moss asked the racial justice panelists.
"Privilege at the core is an othering of people that is also supported structurally, institutionally in such a way that has become the norm," answered Traci Traci Blackmon, a St. Louis Pastor and member of the Ferguson Commission. "So when I think of myself as a Christian, and I am very much that, I have to acknowledge that for me to operate in privilege is to me to declare that the God in someone else is somehow less than the God that's in me."
Panelist Dr. Soong-Chan Rah, professor of Church Growth and Evangelism at North Park Theological Seminary, asserted that laying down your white power, looks like focusing on the skin color of your chosen Christian mentors.
Dr. Rah asserted, "If you've never had a non-white mentor in your life, you're not a missionary. You're a colonialist."
Chelsen Vicari serves as the Evangelical Program Director for the Institute on Religion and Democracy. She earned her Masters of Arts in Government from Regent University and frequently contributes to conservative outlets. Follow her on twitter @ChelsenVicari.