Justin Bieber's Mom Pattie Mallette on His Relationship With God, Selena Gomez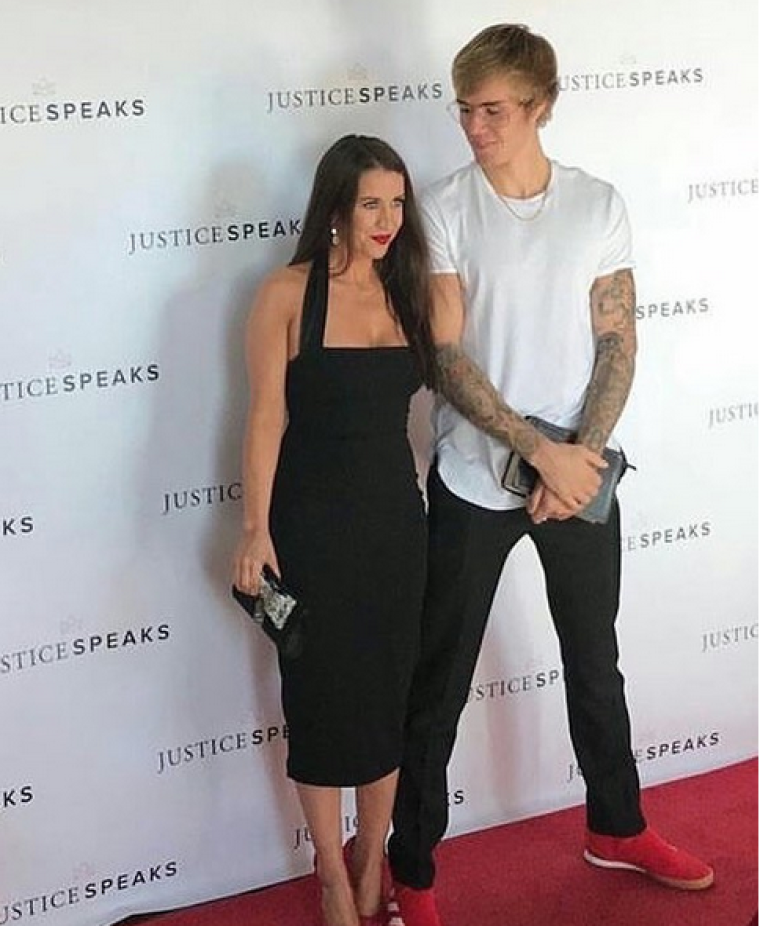 Pattie Mallette is sharing her feelings about her son Justin Bieber's relationship with God and his rumored on and off girlfriend, Selena Gomez.
Mallette was accompanied by her pop star son, Bieber, 23, when she served as the keynote speaker at the Justice Speaks Holiday Benefit Luncheon in Los Angeles, California, on Saturday. Justice Speaks is a nonprofit organization that provides services to at-risk youth in an attempt to end human and sex trafficking.
At the event, Mallette spoke to PEOPLE about the spiritual growth of her son, who, the publication reported, could be seen carrying a Bible.
"I think he's just keeping his focus on God, and really trying to figure out what counts and what matters. I think he's trying to be somehow normal in such an abnormal world, trying to find that balance," she said. "I feel like he's growing up and I'm really proud of him."
Mallette was also questioned about Bieber's relationship with 25-year-old singer and actress Gomez, who he began dating off and on for the past seven years. When it comes to Bieber, PEOPLE reported that his mother believes "having love in his life keeps him more grounded."
While she did not go into detail about the relationship between the high-profile singers, Bieber's mother spoke about her love for Gomez and the support of their union.
"I don't know so much about their personal relationship because he doesn't share a whole lot, but I love her," Mallette said. "I support anything [he does], if he loves her, I love her, and I've met her and we have a special bond so I think she's precious. I can't really speak on their relationship, that's between them."
It meant a great deal for Bieber to support his mother at the event, which she shared in an Instagram post.
"Today was an honor and a blessing to say the least. Love is not silent. Thank you @sharonfrancesca1 for doing what you do everyday and inviting me to be a part of it. #justicespeaks," she wrote before addressing Bieber. "To my biggest fan and supporter today, thank you @justinbieber. It meant the world to me to have you today. I love you to the moon and back. Xo #lovewins."
In 2015, Bieber and his mother were vocal about a strain in their relationship.
"I was distant because I was ashamed. I never wanted my mom to be disappointed in me and I knew she was," he said in a previous interview with Billboard. "We spent some time not talking, so it takes time to rebuild that trust."
Bieber's mother also helped build the foundation of his faith when he was just a young boy listening to tapes of Pastor Judah Smith from City Church in Seattle, Washington, who is still his pastor.
"When I was 7, she wouldn't let me listen to anything but [Pastor] Judah's tapes falling asleep," Bieber told Billboard.