Justin Kintzel, Worship Pastor for Liberty University's Campus Band, Is Nominated for Dove Award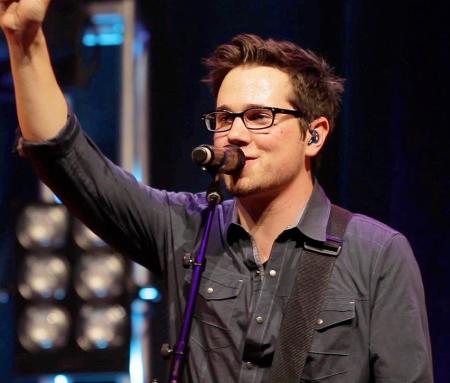 Justin Kintzel, worship pastor for Liberty University's Campus Band, has been nominated for a Dove Award from the Gospel Music Association.
A release from the university said he was nominated for his original songs "Love Displayed" and "Death is Overcome," both of which are featured on Vital Worship's "Songs For The Living King," which was nominated in the "special event album of the year" category.
Kintzel explained that the nomination shocked him because it was the first time his music had been distributed nationally.
"To get a Dove nomination right out of the gate was a huge surprise," said Kintzel. "It was a real honor. There is no big name artist on this record really carrying it; it's just literally songs that are being sung as worship songs across the country by worship leaders. That's how it came about. It was really low key."
Kintzel became the worship pastor for the Campus Band after graduating from Liberty in 2009. He commented that he was passionate about music long before he ever played an instrument or sang onstage. He also explained that he had tried to join the Campus Band several times before to become its worship leader, but was rejected.
"The whole time I knew that there was a calling on my life," he said. "I wanted to lead worship so badly, but it never happened until I finally said: 'You know what? If I never play music on this campus that is the Lord's decision, and I trust it and I'm OK with it.' Finally, the one year that I didn't try out was the year that I was approached and asked to be in Campus Band."
Kintzel is following in the footsteps of other recording artists like Meredith Andrews, TobyMac, Guy Penrod and Mark Lowry who emerged from Liberty University, but he says he isn't really seeking to become a celebrity.
"I love recording. I love writing songs. If my songs, or my recording, or my artistry gets picked up nationally, then I will do my absolute best to bear that responsibility the best I can. But if that never happens, I'm perfectly fulfilled just leading worship and being used by Him in that way," he said.