Justin Timberlake Explains Why Church Is the Best Place to Sing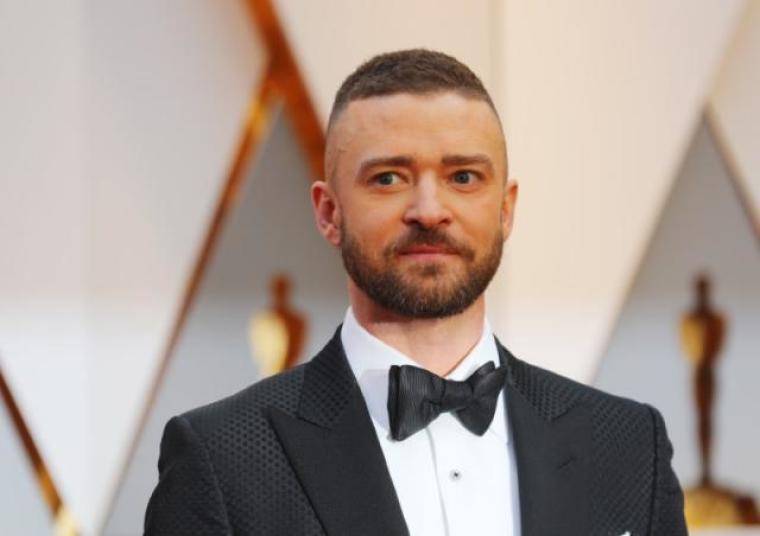 Justin Timberlake got his start singing in church and now the entertainer is explaining why it's the best place to begin a music career.
"You know that church is the best place to sing because you can go up there and completely botch anything and then at the end everyone says, 'Amen,'" Timberlake said during his appearance on "The Late Show with Stephen Colbert" this week.
The pair joked about God in a light-hearted satirical segment called "Big Questions With Bigger Stars" where Colbert got to ask Timberlake, "If the universe is so infinite, then what's beyond?"
The singer responded, "Everything other than bed and bath."
When Timberlake asked the comedian and late night talk show host, "Hey Steve, If God made the universe then who made God?"
Colbert responded, "Like most stuff, I think probably a factory in China."
Despite the jokes, Colbert has been vocal about his Catholic faith in the past.
Colbert previously spoke about the fusion of his faith and comedy on the Witness program in 2015.
"Faith ultimately can't be argued, faith has to be felt. And hopefully you can still feel your faith fully, and let your mind have a logical life of its own, and they do not defy each other, but complement each other, because logic itself, I don't think, for me, and you know — logic itself will not lead me to God," Colbert previously said. "So hopefully I can use my mind to make my jokes, and not deny my love for God at the same time."
Colbert said his mother heavily influenced his faith but also previously told Rolling Stone that he was moved by the Words of Christ.
"I saw how my mother's faith was very valuable to her and valuable to my brothers and sisters, and I'm moved by the Words of Christ, and I'll leave it at that," he said.