Kansas Suspends Doctor's License for Violations During Abortion on 13-Y-O at Planned Parenthood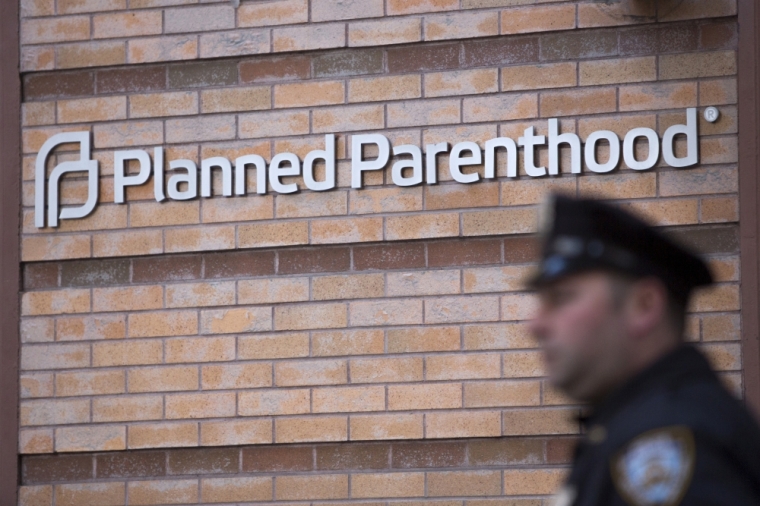 Kansas has suspended the medical license of a physician who performed an abortion on a 13-year-old girl and failed to send a sample of fetal tissue to authorities, as required by law.
The Kansas State Board of Healing Arts ruled last week that abortionist Allen S. Palmer violated state law during the abortion he performed at Planned Parenthood in Overland Park on Dec. 22, 2014.
"Kansas requires fetal tissue to be preserved when an abortion patient is younger than 14, for submission to the Kansas Bureau of Investigation or an approved lab" [in case a criminal investigation is pursued], The Associated Press reported on Tuesday.
"A document in the case said the girl said she had sex with a 19-year-old boyfriend; sex with anyone younger than 14 is considered rape under Kansas law."
Palmer hadn't met the patient prior to the abortion and didn't know her age. Planned Parenthood reported Palmer for the violation and his license has been suspended for 90 days. 
Palmer blamed a "system failure" at the clinic, saying that staff had failed to notify him about the patient's age, according to Operation Rescue, a pro-life group based in Kansas.
The Kansas State Board of Healing Arts directed The Christian Post to a copy of the decision, which noted that Palmer's argument that his failure to provide the fetal tissue was inadvertent were not convincing. 
"Licensee, as a physician licensed in Kansas, has an independent duty to abide by the law and ensure his own compliance and his staff's compliance with the Child Rape Protection Act, the language of which does not require either knowledge or intent to find that a failure to comply has occurred," read the decision. 
Palmer has worked at several abortion clinics, including Planned Parenthood in Overland Park, South Wind Women's Center in Wichita, and at Whole Women's Health in Peoria, Illinois. He has also been known to work for Planned Parenthood in St. Louis, Missouri, since his own St. Louis area abortion facility closed in February 2011, according to Operation Rescue.
Palmer's suspension will go until Dec. 7 and will apply to practicing medicine in Kansas, but not Missouri where he is based.
Last month, Fox 2 of St. Louis reported that the Kansas State Board of Healing Arts was considering possible disciplinary action over Palmer's actions, which were self-reported by the Planned Parenthood.
"The petition by the board's deputy litigation counsel says Palmer was a part-time Planned Parenthood contractor solely tasked with performing abortions for patients in their first trimester," noted Fox 2.
"The petition says Palmer's attorney has insisted his client inadvertently violated the state law and regulations because he wasn't aware of them."
According to a 2016 Kansas statute, known as the Child Rape Protection Act, doctors performing abortions on minors must give a sample of the fetal tissue to authorities.
"Any physician who performs an abortion on a minor who was less than 14 years of age at the time of the abortion procedure shall preserve, in accordance with rules and regulations adopted by the attorney general pursuant to this section, fetal tissue extracted during such abortion," reads the statute.
"The physician shall submit such tissue to the Kansas bureau of investigation or to a laboratory designated by the director of the Kansas bureau of investigation."
The statue also reads that any physician who fails to comply will be seen as committing "unprofessional conduct" and has a "class A, nonperson misdemeanor upon a first conviction and a severity level 10, nonperson felony upon a second or subsequent conviction."