Kari Jobe Reveals Challenge in Writing Worship Music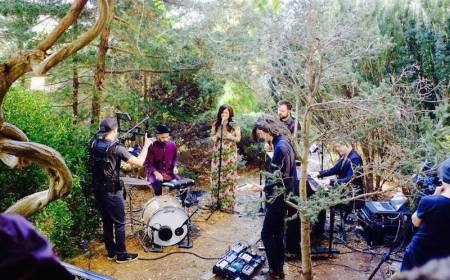 Kari Jobe has made a name for herself as a worship singer-songwriter, but she admits that creating music in the genre can seem repetitive.
In a conversation with the Orlando Sentinel, the worship leader who preaches at Gateway Church in Southlake, Texas, shared some of the challenges in being a writer of worship music. One of those challenges is coming up with new material.
"With worship writers, we're always trying to say something new," she said.
Still, the 36-year-old has created five studio albums' worth of material, including her most recent project The Garden, which was released in February. It seems Jobe has learned how to overcome any challenges with writing worship music by creating music that will touch people's emotions.
"When you're writing something from an encounter you've had, that's always going to impact people," she said. "We can connect to any kind of song whether it's Christian or not."
When it comes to her musical legacy, the wife of fellow Christian music artist Cody Carnes and mother of a 1-year-old baby boy wants to leave people with songs that they can turn into prayers.
"I want to write songs for people that ... maybe could put words into their mouths for when they pray," she told the Sentinel. "That would be the coolest legacy I could see."
In a previous conversation with The Christian Post, Jobe wanted to offer advice to her fellow millennials who may be hurting because of the state of the world.
"Honestly, if I was sitting in a room with millennials, people of my same age and younger, I would just say, 'OK, stop whining and stop being fearful and get on your face and pray. We have to pray. We have to take it to prayer before we take it to social media," she advised.
"We're so surrounded with sharing our feelings and making sure our opinions are put out there because we know people are listening and watching so we feel like there's a responsibility to say something, but I'm trying to be careful to not say something before I've prayed it."