Kari Jobe Shares Miraculous Prophetic Healing of Concertgoer on Tour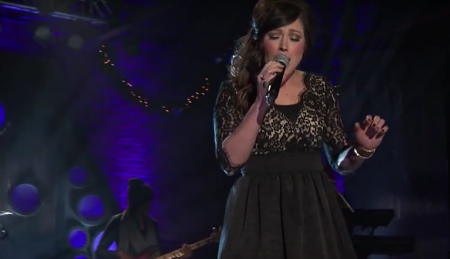 Kari Jobe has been speaking about the power of prayer after her prayers resulted in a miraculous healing while she was on tour.
Jobe, 36, has been performing in the Winter Jam Spectacular 2018, the tour featuring a lineup of the biggest names in Christian music. While promoting the show, she spoke with The Christian Beat about the things she's witnessed on the road throughout her career.
Last year, the worship music singer headlined The Garden Tour, which was an intimate experience that allowed her to witness the power of God. Jobe described one night in Chicago where that power resulted in a miraculous healing of one man who attended the show.
"A guy came who was scheduled to have heart surgery the following Monday. And during one of the songs, I got this picture of someone's heart and the valves that had been blocked," Jobe recalled." Blood was flowing through the heart again. And it felt too special to not share, so I shared it."
In the moment, Jobe didn't know why that vision was being revealed to her but she later found out how God was working through her.
"We didn't know who it was for, but we prayed for whoever's heart that was. Then we got an email the following week that when he went in to have surgery, the doctor didn't have to perform anything," she revealed. "His heart was 100 percent clear. Some of the incredible miracles were just unreal."
Jobe said when people come to a worship music experience expecting a move of God, they often receive just that.
"I think when you have people that come together and there's an expectation to come and meet with God, it's always powerful. And I think when people know at this point that when they come to something of mine, they aren't just coming to be entertained; they are coming to a night of worship," she said. "So when there is that expectancy, people experience something. So those nights were very strong."
In a previous interview with the Orlando Sentinel, Jobe said: "When you're writing something from an encounter you've had, that's always going to impact people. We can connect to any kind of song whether it's Christian or not. I want to write songs for people that ... maybe could put words into their mouths for when they pray. That would be the coolest legacy I could see."