Kay Warren Urges White Christians to Drop Support for Kavanaugh If Allegations Proven True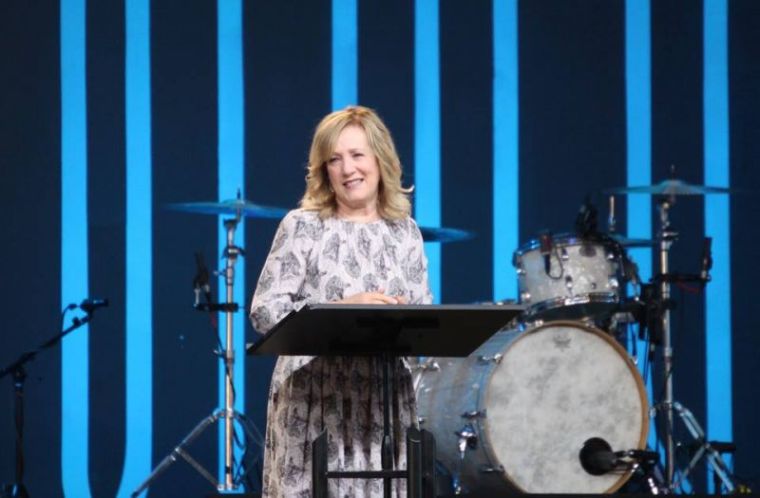 Sexual abuse survivor and co-founder of Saddleback Church in California, Kay Warren, urged white Christians to drop their support for Republican Supreme Court Nominee Brett Kavanaugh if sexual assault allegations against him are proven to be true.
Warren's call comes as a recent Marist poll showed that just under 50 percent of white evangelical Christians would still support Kavanaugh's confirmation to the U.S. Supreme Court even if Christine Blasey Ford's allegation that the now 53-year-old judge sexually assaulted her in high school turns out to be true.
Kavanaugh has repeatedly denied Ford's allegations, as well as the allegations of at least three other accusers. An FBI investigation into Ford's allegations is currently underway and is expected to end this week.
"As a white Christian woman and a survivor of sexual abuse, I beg my white Christian brothers & sisters to drop their support for Kavanaugh if the allegations against him are proven true," Warren said in a tweet Monday night, citing a report on the poll.
After fielding some backlash over the tweet, Warren drove home her point in a second tweet.
"What many of you are missing in your emotional responses to my tweet is that the article says 48% of white evangelicals would support him EVEN IF the allegations are proven true. THAT is my point," she noted.
Warren is among the 36 percent of white evangelicals according to the poll who do not think Kavanaugh should be confirmed to the Supreme Court if the allegations against him are proven to be true. About 16 percent of white evangelicals who were polled did not have an answer for how Kavanaugh's nomination should be treated.
Other high-profile evangelicals, such as Liberty University President Jerry Falwell Jr., believe the allegations against the judge are part of a liberal plot to block his nomination. Falwell sent 300 female Liberty students to Washington D.C. to support Kavanaugh during the recent Senate confirmation hearings.
Dr. James Dobson, founder of Family Talk and Focus on the Family also noted in a message to his supporters that he and his wife Shirley are praying for God to "defeat the schemes" of those who want to destroy America.
"Shirley and I have been praying urgently for weeks about the confirmation of Brett Kavanaugh, and for his wife Ashley and their precious daughters. I'm sure millions of other Christians are doing the same. We're asking the Lord during the day and into the night to defeat the schemes of those who clearly want to destroy this great nation," Dobson wrote.
"I'm not accusing Dr. Ford of anything. She might remember the ghosts of her past, though the facts appear to contradict her description of them. But something else is going on here. At its core, this isn't just another political conflict. Swirling around us is a life and death struggle for the soul of America. It is a profound spiritual battle that touches something deep within me. We are left with an agonized prayer: 'God, please help us,'" he noted.
He also noted that Kavanaugh's wife Ashley has asked her family and friends to pray Psalm 40 over her family, which reads in verse 14: "Let them be ashamed and confounded together that seek after my soul to destroy it; let them be driven backward and put to shame that wish me evil."