Kelsey Grammer Declares 'I Forgive You' to Inmate Who Raped and Killed His Teen Sister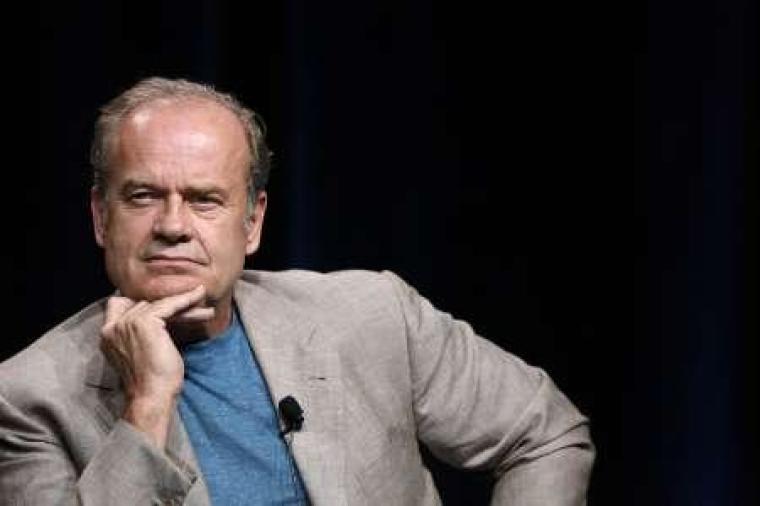 Kelsey Grammer is speaking to the man convicted for the 1975 rape and killing of his sister for the first time this week.
Freddie Glenn and two accomplices kidnapped 18-year-old Karen Elisa Grammer from her job at a Red Lobster restaurant in Colorado Springs 39 years ago. The victim was then raped for four hours before having her throat slit, according to The Daily Mail. Glenn, now 57, is serving a life term behind bars at the Buena Vista Correctional Facility. On Tuesday, Grammer attended a parole meeting for convict, and even offered forgiveness after listening to his apology.
"I accept that you live with remorse," Grammer said, according to MSN. "But I live with tragedy every day. I accept your apology. I forgive you."
The actor went on to acknowledge Glenn's mistakes before referring to his own past.
"I want to believe you have actually changed your life," the actor added. "Things you say, I accept a lot of it. You could not have come to a better person in the world than me to advocate for someone who has made some bad choices."
Grammer, who was raised a Christian Scientist by his mother, has cited that his religious beliefs as well as Alcoholics Anonymous have helped him through drug and alcohol addiction. The "Frasier" star has also credited a guardian angel for helping him through a several shocking personal tragedies that include his sister's rape and murder, his father being shot, and his half-brother dying in a scuba diving accident. Grammer also lost a close friend in the 9/11 World Trade Center attacks.
Although Grammer listened via a monitor as Glenn promised he was a changed man on Tuesday, the actor maintained that parole was not an option.
"However, I cannot give you my release endorsement," Grammer said. "To give that a blessing would be a betrayal of my sister's life."
Grammer also asked why Glenn had never tried to contact him before the inmate claimed that he had in fact tried. In a final question, "The Game" actor noted that it has been almost 40 years since his sister's death, but queried, "If someone did to your sister what you did to mine, what would you think should be done to him?"
"I would be hurt, and I would be angry … I would like to think one day I would forgive," Glenn responded, according to the Denver Post.
The board did not immediately make a decision about Glenn's parole. In separate cases, Glenn is also convicted for the murder of motel cook Daniel Van Lone in 1975 as well as another murder the same year of Army soldier Winford Proffitt. The inmate will be eligible for parole once more in 2017.