Ken Ham Affirms Creationists Do Not Deny Climate Change, Despite Secularist Claims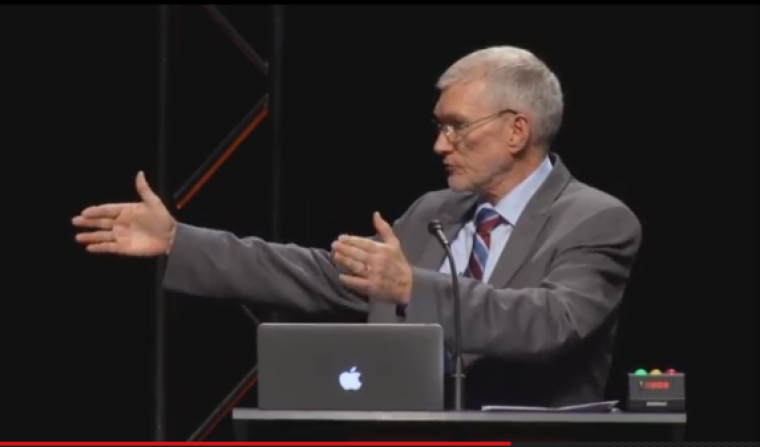 Creation Museum President and CEO Ken Ham has affirmed that despite numerous misrepresentations in the media, creationists do not deny that climate change exists, and said that it has been occurring since biblical times.
"No matter how many times we say that we do not deny climate change, secularists continue to say that we are climate change deniers," Ham wrote in a blog post for Answers in Genesis.
He added that creationists deny "worldview-based assumptions" about the causes of climate change, and argued that it is observational science that needs to be interpreted in the right way.
"Starting from the Bible, we know that there was a global flood a few thousand years ago that completely changed Earth's surface and climate, and that the Earth is still settling down from this catastrophe. So we should expect there to be some variations in climate change, but this is not alarming and is not the direct result of modern human activity," Ham continued.
"However, if you start from man's idea that climates have been stable for thousands of years and are beginning to change since the advent of modern man, then you reach the entirely different conclusion that climate change is not normal and that modern human activity must be directly responsible. Your worldview determines your interpretation," he said.
Climate change has been the subject of much discussion in the international community over the past year, though bodies such as the United Nations have claimed that human influence is behind impacts on the climate system.
Thomas Stocker, co-chair of the Intergovernmental Panel on Climate Change Working Group I, said following the publication of a new assessment report in November: "Our assessment finds that the atmosphere and oceans have warmed, the amount of snow and ice has diminished, sea level has risen and the concentration of carbon dioxide has increased to a level unprecedented in at least the last 800,000 years," Stocker said.
UN Secretary-General Ban Ki-moon also warned that "business as usual" attitudes about climate change are dangerous for the future of the environment and the goal is to keep temperatures below the target of 2 degrees Celsius.
"With this latest report, science has spoken yet again and with much more clarity. Time is not on our side … leaders must act," Ban said.
A poll released last week by the Public Religion Research Institute found that Americans hold various views about climate change.
The poll found that 69 percent of Americans, in general, believe there is solid evidence for climate change in the past few decades, while 26 percent denied such an occurrence.
Concern for climate change impacts varied significantly among faith groups, with 43 percent of Hispanic Catholics suggesting that they are very concerned about climate change, with another 30 percent somewhat concerned.
On the other hand, only 18 percent of white evangelical Protestants were very concerned with climate change, compared to 30 percent who said that they are very unconcerned. White Catholics were similarly only 17 percent very concerned about climate change, while 28 percent were not concerned at all.
In another question, close to 57 percent of Americans said that they believe God gave humans the task of taking care of animals and the environment, as opposed to just using them for human benefit. Around 35 percent of other Americans disagreed, however, and said that God gave humans the full right to use all resources of the planet solely for human benefit.