Ken Ham Celebrates 400K Visitors to Ark Encounter, Says He's on Mission With Ray Comfort to Reach Unbelievers
Ken Ham Reveals Ark Encounter Visitors Surpassed 400,000, on Track to Reach 1.4 Million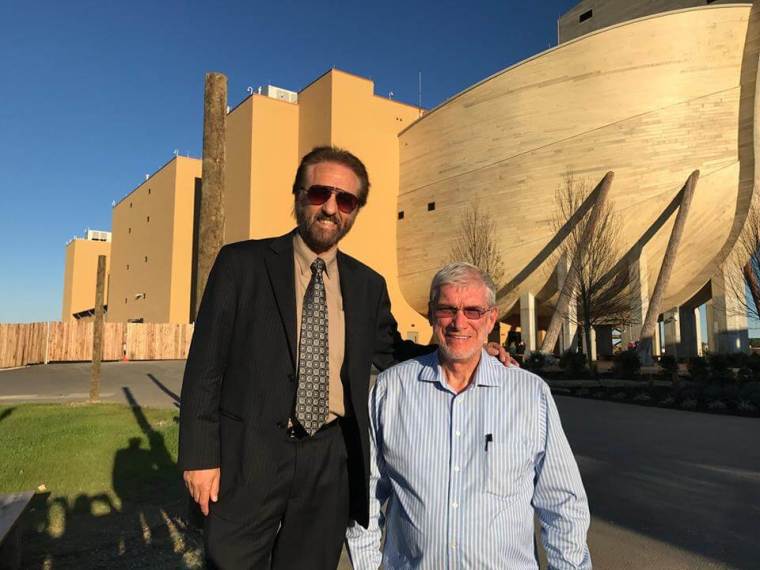 The Ark Encounter President Ken Ham has revealed that the life-sized Noah's Ark is on track to reach 1.4 million visitors, and said that the theme park and evangelist Ray Comfort's recently premiered "The Atheist Delusion" film share a common mission.
The Kentucky-based Ark Encounter hosted the premiere of Comfort's film last weekend, and Ham revealed in a blog post on his Answers in Genesis website that he introduced the documentary with a discussion about the Ark.
"In many ways we built the Ark for the same reason that Ray and his team made 'The Atheist Delusion': to teach apologetics to people who don't know how to defend the Word of God and to share the Gospel with skeptics and unbelievers," Ham wrote.
"The exhibits in the Ark Encounter are meant to answer people's questions and to let them know that the account of Noah is true and so is the rest of Scripture. This world-class themed attraction is making a very public impact on the world (over 400,000 visitors and hundreds of media in three-and-a-half months), concerning the truth of God's Word and the Gospel."
In a separate post, Ham tackled predictions by secular media that the Encounter would not get many visitors, by announcing that since it opened doors on July 7, it has welcomed in over 400,000 guests.
"Taking group bookings and other information into account, we believe next summer will be much busier than what we just saw this past summer. Right now, we are on track to reach more than 1.4 million people," he added.
Comfort says in his "The Atheist Delusion" movie that he has a way to "disprove atheism with one scientific question," but after the release accused atheist users on film-ratings website IMDB of down-voting his project.
"They are worried that people will watch it and realize the insane nature of atheism," Comfort said. "Watch the atheists swarm in like a bunch of nasty bees, to try and pull it down."
The evangelist has further said the movie is not likely to change the minds of "the average prod and closed-minded atheist."
"But countless others, tempted to believe the ridiculous lie of atheism, are open-minded, and will be convinced by seeing the irrefutable proof for the existence of God," he added.
Ham praised Comfort's Living Waters ministries, however, and said it shares a "common burden" with AiG when it comes to "reaching the world with the Gospel."
He added: "And it was our privilege to host 'The Atheist Delusion' premiere."
The AiG president noted that Comfort's movie was released to the public on YouTube following the event, and urged supporters to "share it with unbelieving family and friends who need to hear the Good News of the Gospel."