Ken Ham Clarifies 'Aliens in Hell' Headlines; Says He Does Not Believe Extraterrestrial Life Exists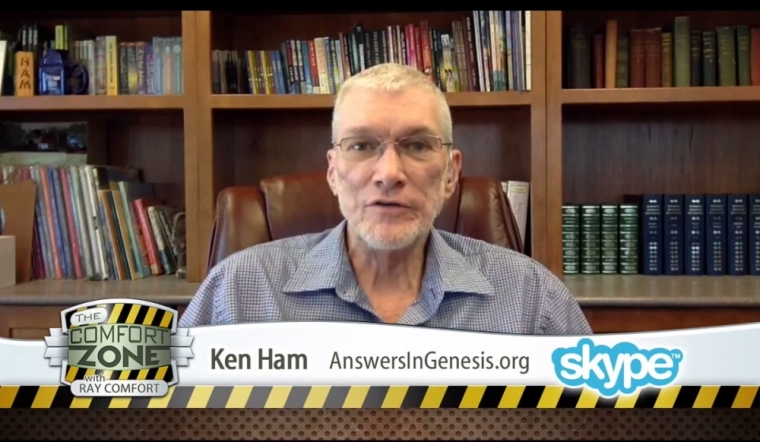 Creation Museum CEO Ken Ham has clarified a number of recent media headlines that claimed he said "aliens are going to hell" by stating that he never said such a thing, and that he does not believe God created extraterrestrial life.
"I gave a theological reason why not. Understanding the Gospel that God's son became a man, became a descendent of Adam, became the God-man and remains the God-man our Savior, and that only humans can be saved — so obviously Jesus did not become a God-klingon, he became a God-man," Ham said in an interview with fellow creationist Ray Comfort on "The Comfort Zone," posted Wednesday.
Following a blog post on Answers in Genesis, where Ham criticized NASA's ongoing search for alien life, several news headlines came out suggesting that he said aliens are "going to hell." One such headline on Huffington Post last week read: "Creationist Ken Ham Says Aliens Will go to Hell so Let's Stop Looking for Them."
In the original blog post, Ham wrote: "I'm shocked at the countless hundreds of millions of dollars that have been spent over the years in the desperate and fruitless search for extraterrestrial life."
The post was aimed at recent comments by NASA scientists who suggested that alien life could be discovered within the next 20 years, and expressed their excitement over the next generation of space telescopes that will search for habitable Earth-like planets.
He added: "Of course, secularists are desperate to find life in outer space, as they believe that would provide evidence that life can evolve in different locations and given the supposed right conditions! The search for extraterrestrial life is really driven by man's rebellion against God in a desperate attempt to supposedly prove evolution!"
In his interview on "The Comfort Zone" Ham again clarified that he does not believe in aliens, and questioned why secular news media are not checking their sources and writing false headlines.
"The fascination with UFOs is increasing," Ham said in the video. "I think in a culture where people are showing more and more that they are rebelling against God, they refuse to believe in God's word, they refuse to acknowledge that they are sinners, they'll look to anything but the God of Creation."
Major Christian bodies, such as the Roman Catholic Church, have not expressed concrete positions on the possibility of extra-terrestrial life, according to Catholic Answers.