Ken Ham Praises Duggar Family Following Visit to Creation Museum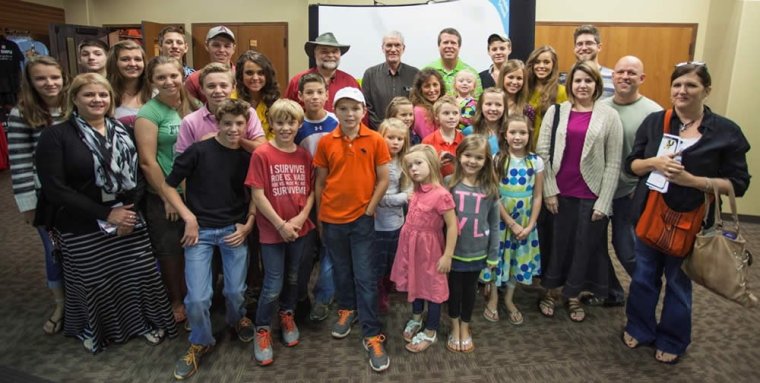 Creation Museum CEO and President Ken Ham has praised the ministry of "19 Kids & Counting" after the Duggars paid a visit to the museum earlier this week.
"As I was getting ready to speak at the Creation Museum yesterday, Jim Bob and Michelle Duggar and 14 of their children came through the door," Ham wrote on Wednesday on his Answers in Genesis blog.
"The Duggars and other close family members had decided to pay a visit to the Creation Museum."
Ham posted pictures of himself and the family, and noted that they made a similar visit to the Creation Museum in 2008, that time with TV crews.
"Please pray for the Duggars and the incredible public ministry they have as they have witnessed to millions of people," Ham wrote.
Recently, Jessa Duggar and fiancé Ben Seewald announced that they are planning their wedding for November. The couple has also said it has received advice from Jim Bob and Michelle, who have been married for 30 years.
"We are enjoying spending the time with Jessa and Ben now," Michelle said. "She'll be doing her own thing and having her own family before long. I realize that all our lives are going to change when she gets married, and I tell her younger siblings that it will be fun in a new way."
Daughter Jill also exchanged vows with husband Derick Dillard on June 21, and the couple announced just weeks later that they are expected a child.