Ken Ham's Ark Encounter Promises to Answer Most Asked Questions About Noah's Ark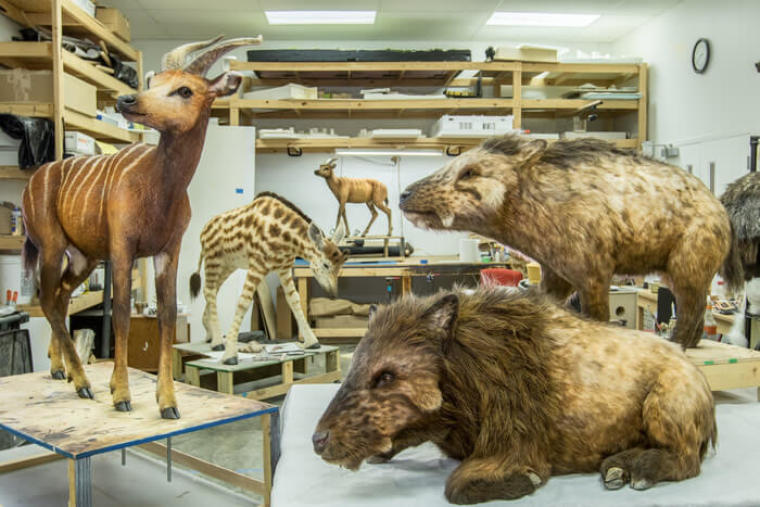 The Ark Encounter theme park, set to open in Kentucky this summer, will answer the most asked questions people have about the story of Noah in the Bible, says Young Earth Creationist Ken Ham.
Describing the coming attraction as "an awe-inspiring massive exhibit," Ham said people have been amazed by the ongoing construction of the life-sized Noah's Ark project.
"Sadly, many people (even in the church) have been exposed to the childish 'bathtub arks' we see in kids' books and on the walls of Sunday school classes and so on that make Noah's Ark seem like nothing more than a cute fairy tale. But once people see the enormity of this Ark structure, they will begin to realize it was a real ship," he wrote in a post on the Answers in Genesis website Monday.
"The Ark structure itself is a teaching exhibit. But that's a huge understatement. At more than one-and-a-half times the length of a football field, plus half the width of a football field, built 15 feet off the ground and standing nearly eight stories high, this huge teaching exhibit is a totally immersive experience where guests actually step inside this enormous wooden ship, our depiction of what is described in Genesis," he added.
He explained that although from an evolutionary standpoint it would have been difficult for a man from Noah's time to build such a massive construction, if one takes the Creationist perspective, then it is possible to believe that ancient people "would have been highly intelligent."
Ham also revealed that many exhibits will offer lessons about some of the biggest questions surrounding the Ark, such as how Noah's family might have lived inside the ship; how all the animals would have fit on board, and how they would have been cared for.
"When I visit the Ark Encounter construction site and gaze at this new wonder of the modern world (and of the former world!), I ponder Genesis 6:22: 'Thus Noah did; according to all that God commanded him, so he did,'" he added.
The Ark Encounter website released helicopter footage of the ongoing construction project last week, which revealed the bow and stern coming into shape.
"Amazing, isn't it? It's really history in the making as you watch the drone videos over time. As Ken Ham (co-founder and president of Answers in Genesis) always says, this Ark will be one of the greatest Christian outreaches of our day (it's estimated to attract more than 1.4 million guests in the first year alone)," the website said.
"We praise God that this attraction of such magnitude is run by a Bible-believing organization, Answers in Genesis. When guests visit, they will encounter exhibits that teach and help people understand the truth of God's Word and how even science affirms the biblical account of Creation and the Flood in Genesis."