Ken Hemphill Named as 2nd Nominee for SBC President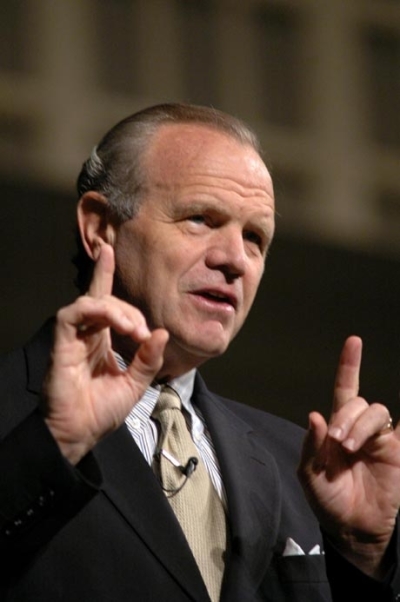 Ken Hemphill, a former Southern Baptist Convention seminary president, will be nominated for SBC president, a coalition of Southern Baptists has announced. The other nominee is North Carolina pastor J.D. Greear.
Louisiana Baptist Convention will nominate the 69-year-old Hemphill, an administrator at North Greenville University, to follow Pastor Steve Gaines as SBC president, according to Baptist Press.
"We desire to elect a man who is a Southern Baptist through and through, values our understanding of the Gospel, and, has an established record of affirming the cooperative work of our local churches through the associations, state conventions and national entities," LBC executive director David Hankins was quoted as saying.
He added, "We sought Ken out because of his record in these areas as well as his impeccable character, remarkable breadth of experience in Southern Baptist life, passion for missions and evangelism, and an active ministry of revitalization to pastors and churches."
Hemphill also spoke about his nomination. "I think there has been an erosion of how local churches, associations, state conventions and the national convention really function together in every dimension of the Great Commission," he was quoted as saying.
In January, Florida Pastor Ken Whitten announced that Greear, pastor of The Summit Church in Durham, North Carolina, will be nominated for SBC president.
However, Hemphill, a member of First Baptist Church in Hendersonville, North Carolina, said he is not "running against" any other candidate. "It's always better for Southern Baptists when we have several good candidates" for convention president "because it gives us an opportunity to exercise our congregational polity" and discern the Holy Spirit's leading "in a corporate context," he was quoted as saying.
Hemphill was president of Southwestern Baptist Theological Seminary from 1994 to 2003, and national strategist for the SBC's Empowering Kingdom Growth emphasis, which seeks to renew Southern Baptists' passion for God's Kingdom, from 2003 to 2011.
Hemphill said he would "continue the emphasis on prayer and revival" just as the current Gaines has done. He added that there was a need to "aggressively plant new churches while we give equal effort to revitalizing our many existing churches which need our assistance."
He holds master of divinity and doctor of ministry degrees from Southern Baptist Theological Seminary and a doctor of philosophy from Cambridge University.
Hemphill and his wife, Paula, have three children and 10 grandchildren.
About Greear's nomination, Whitten, pastor of Idlewild Baptist Church in Lutz, Florida, earlier told Baptist Press, "We bleed missions. We bleed evangelism, and we bleed the Gospel of Jesus Christ … J.D. Greear will give us the opportunity to impact another generation while continuing to honor the former generation of Southern Baptists."
Past SBC presidents Jack Graham, James Merritt and Bryant Wright endorsed Greear's candidacy for SBC president, according to the Press.
The 44-year-old megachurch pastor said last month he was aiming to take up the role two years after withdrawing from the race in a closely contested election with Gaines.
The main issue in that race was a debate between Calvinists and non-Calvinists over the decline in SBC baptisms. The non-Calvinists, represented by Gaines, were concerned that Reformed theology deemphasized evangelism. Greear represented the Calvinists. In a Christian Post interview at the time, Greear argued that Calvinism wasn't to blame for the decline in baptisms.
"The basic things that God laid on my heart haven't changed from 2016," he said.