Kenneth Copeland Speaks at Military Base Prayer Breakfast Despite Objections to PTSD Remarks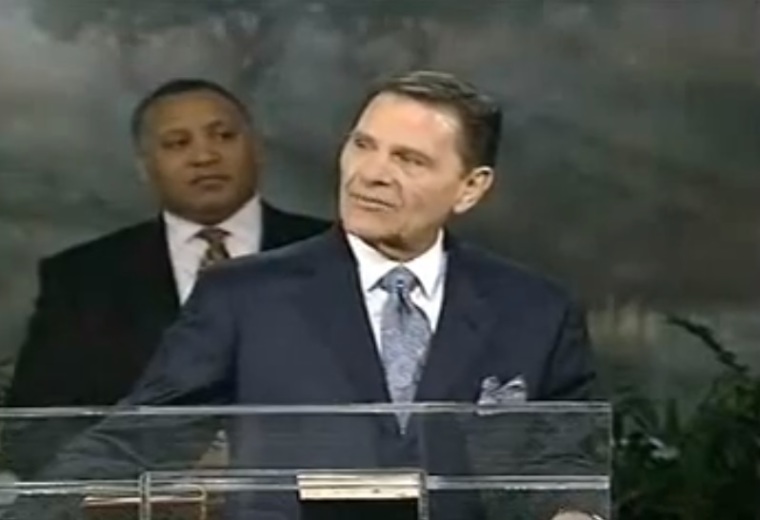 Televangelist Kenneth Copeland spoke at a prayer breakfast held at Fort Jackson in South Carolina, despite protests from some groups that his previous comments on post-traumatic stress disorder and other controversies should bar him from the event.
A representative of Fort Jackson confirmed to The Christian Post on Thursday afternoon that the controversial head of Kenneth Copeland Ministries spoke as scheduled that morning.
The Military Religious Freedom Foundation, which is headed by church-state activist Mikey Weinstein, and others had previously protested the invitation of Copeland to the event.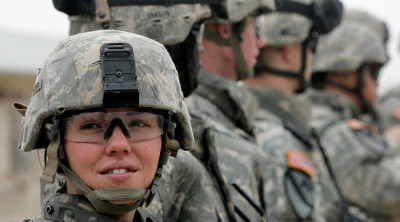 A major issue were comments Copeland made in 2013 on a Veterans Day broadcast alongside Dave Barton, arguing that post-traumatic stress disorder was unbiblical.
Copeland read from a passage in the Book of Numbers 32:20-22, saying, "So this is a promise — if you do this thing, if you arm yourselves before the Lord for the war ... you shall return, you're coming back, and be guiltless before the Lord and before the nation."
"Any of you suffering from PTSD right now, you listen to me," said Copeland. "You get rid of that right now. You don't take drugs to get rid of it. It doesn't take psychology. That promise right there will get rid of it."
The MRFF's Weinstein sent two letters to the commanding general, Major General John "Pete" Johnston, demanding that Copeland be disinvited from the prayer breakfast due to his comments on the existence of PTSD.
In the second letter, sent Wednesday, Weinstein requested that Major General Johnston "do the just and honorable thing here and revoke your speaking invitation to Kenneth Copeland."
Weinstein included comments from two members of armed services denouncing Copeland's remarks and his overall prosperity gospel worldview, with one figure stating that "Jesus Christ, who removed the moneylenders from the Temple on one of the only occasions He actually became visibly angry, would NOT recognize Kenneth Copeland as a disciple."
In response to the opposition, Kenneth Copeland Ministries released a statement earlier this week through Fort Jackson to local media outlet The State in which he clarified his comments on PTSD.
"From our perspective, a Christian should ask the Lord what steps of recovery should be taken to receive natural help for the disorder. Many Christian organizations exist to give Bible-based help to those that suffer from PTSD," read the statement in part.
"God is not competing with doctors or medicine. Like any loving father, He will use any avenue available that you allow Him to work through to help you get well."
The protest over Copeland's presence at the prayer breakfast comes days after Copeland announced the acquisition of a new multimillion dollar Gulfstream V jet.
"Father we thank you so and I'm asking you now sir, according to your word, bless our partners beyond measure. Yes, in the name of Jesus. For you said in 2002, 'I'm sending you new partners who are very strong financially and they will obey me. And I will increase your longtime partners and they will obey me,'" prayed Copeland in January upon acquiring the jet.
"'And you will not come short. And you will not fail. And you will not lack. And you will not come behind and you will not be diminished.' Praise God."