Kermit Gosnell Sentenced to Additional 30 Years in Prison for Running Drug Operation Out of Late-Term Abortion Clinic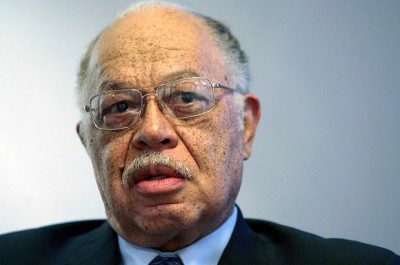 Pennsylvania abortionist Kermit Gosnell, who was sentenced to life in prison in May after being found guilty on charges of killing three babies and committing involuntary manslaughter when one patient died at his abortion clinic, will serve an additional 30 years for operating a pill mill out of his late-term abortion facility.
Kermit Gosnell, 72, pleaded guilty to charges of "conspiracy to distribute controlled substances, distribution and aiding and abetting the distribution of oxycodone and maintaining a place for the illegal distribution of controlled substances," reported CNN.
Gosnell insisted he had acted out of good intentions as he prescribed and dispensed drugs, such as OxyContin, Percocet and Xanax out of his abortion clinic from June 2008 through February 2010.
According to the U.S. Attorney for the Eastern District of Pennsylvania, Gosnell ran a sophisticated drug operation.
"Gosnell and his staff allowed customers to purchase multiple prescriptions under multiple names; customers could place orders for refills in person, over the phone, or by leaving a message on a [Women's Medical Supply] office answering machine; the WMS office staff would give the refill orders to Gosnell, who, without seeing the customer, would write the requested prescription and give it to WMS staff who would then collect cash and 'tips' from customers," the office said in a statement.
The abortionist "went from writing several hundred prescriptions for controlled substances per month filled at pharmacies in 2008, to over 2,300 filled at pharmacies in January of 2010."
U.S. Attorney Zane David Memeger noted that, nationally, prescription drug addiction is on the rise and that Gosnell's abuse of power only abetted it.
"Prescription drug abuse is a growing epidemic, made worse by unscrupulous doctors and other professionals who use their licenses to distribute dangerous drugs to addicts and those who have no actual medical need for the drugs," he said in a statement.
In May, Gosnell was sentenced to serve life in prison without parole for three counts of first-degree murder for killing babies in his abortion clinic by cutting their spinal cords with scissors, and involuntary manslaughter for the 2009 death of patient Karnamaya Mongar, who died at his Women's Medical Society abortion clinic in West Philadelphia. Prosecutors had sought the death penalty.