Kids Are '1 Caring Adult Away From Being a Success Story,' Fmr. Foster Child Tells Orange Conference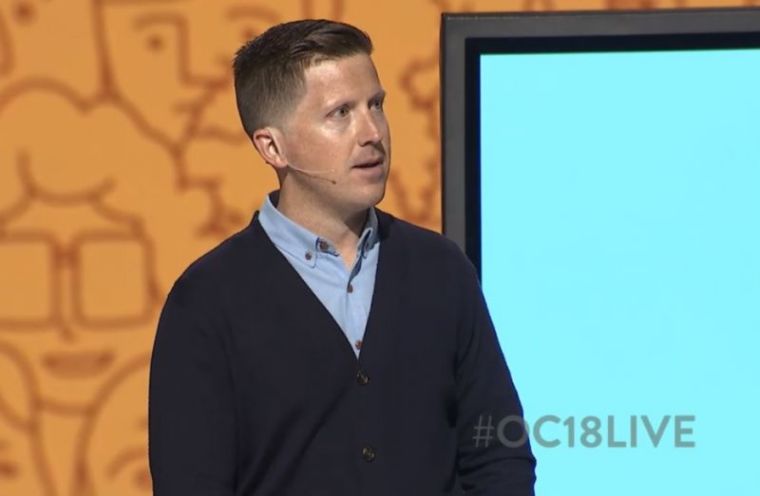 An author and former foster child who specializes in youth issues has stressed the need for adults to be more involved with youth, stating that "every kid is one caring adult away from being a success story."
Josh Shipp, a youth speaker who was abused and abandoned as a child, gave remarks on Friday morning before the Orange Conference held in Atlanta, Georgia.
Shipp recounted how his teenage mother abandoned him at birth and that from there he went from foster home to foster home.
Shipp described himself as being a master at "the art of getting kicked out of foster homes," noting that "when kids do not talk out, they will act out."
He spoke of misbehaving enough to get moved from family to family, to the point where he even kept a notebook that tracked how quickly he could get kicked out of a home.
"I had three columns," he recalled. "Column one, the date I entered the foster home; column two, the date I was kicked out of the foster home; column three, the methodology I employed to successfully get kicked out of the foster home."
"My life as a foster kid was so out of control, so unsafe, this notebook was my sense of control, my sense of safety. The fact of the matter is I trusted no one, particularly any adult."
Shipp attributed his misbehavior to his belief at the time that no adult cared for him, even on one occasion attempting suicide because he felt there would never be an adult he could trust.
At age 14, Shipp was sent to the home of Rodney and Christine. At that point, he planned to break his record of two weeks at one home before he was kicked out.
However, despite often engaging in delinquent behavior, Shipp recalled that Rodney refused to give up on him, at one point telling him that he was an "opportunity," not a "problem."
"I can't get this guy to kick me out," Shipp said, who called on the audience to be "Rodneys" for the youth in their lives.
Shipp's comments were part of the Orange Conference, a church leadership conference with the theme of "One Voice" that features several pastors and experts.
"It's too easy to drift into silo thinking and build churches that become characterized by fragmented and random programs," reads the conference's home page.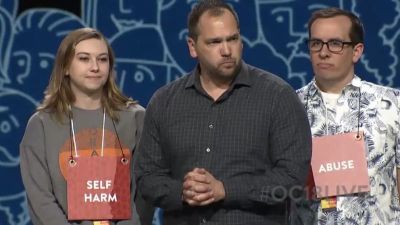 "But if we combine our talents, perspectives, and gifts to lead with one voice we have a different kind of influence with the next generation."
Tom Shefchunas, director of Student Strategy at Orange, also gave remarks on Friday morning in which he stressed the importance of churches needing to be a safe place for youth.
To illustrate his point, Shefchunas brought seven people on the stage and had them wear signs around their necks with messages like "Doubts About Faith," "Abuse," "Cheating on a Test," "Sexual Identity," and "Self-Harm."
Shefchunas then had the people on stage take 30 seconds to organize themselves into a line from the least difficult to talk about to most difficult to talk about.
At the end of the informal time limit, "Cheating on a Test" and "Doubts About Faith" were on the least difficult end while "Sexual Identity" and "Sexual Habit" were on the most difficult end.
Shefchunas warned that "wanting to be a safe place and being a safe place are two very different things," asking those in attendance "how safe do we want to be?"
"If we don't pursue our kids and make sure they know that this is safe over and over and over and over and over and over again, they're not going to admit this," explained Shefchunas as he walked down the line of sign-wearing volunteers.
"If we treat mental illness like a sin issue and not a medical issue," he added while pointing to the "Self-Harm" sign, "they are not going to admit to this."