Kim Burrell Disinvited From NY Lawmakers Event Over 'Homosexual Spirit' Sermon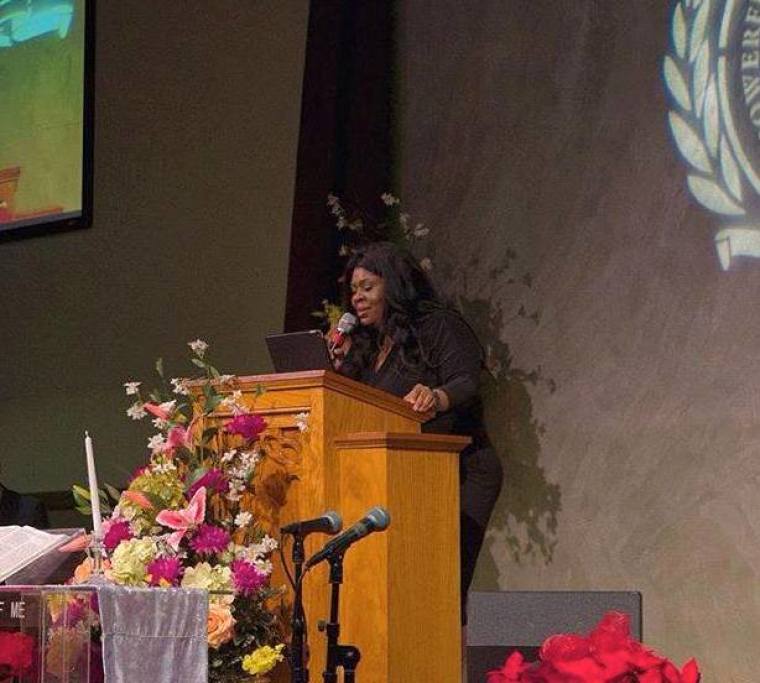 Kim Burrell is still receiving backlash from many in the secular community for preaching that homosexuality is a sin during a sermon that went viral in 2016. Since that time, she's seen many of her public events canceled, and was most recently disinvited from speaking at a church service for New York lawmakers on Sunday. 
Burrell, the gospel singer and pastor of Love & Liberty Fellowship Church in Houston, Texas, had her invitation withdrawn from the Black, Puerto Rican, Hispanic & Asian Legislative Caucus weekend in Albany, according to the New York Daily News.
M. Diana Campbell, executive director of The New York State Association of Black and Puerto Rican Legislators, released a statement explaining that the group decided that Burrell wouldn't speak at the event after learning about her sermon.
"Once her previous statements came to our attention, we decided to go in a different direction and the engagement was canceled," Campbell said.
City Councilman Ritchie Torres, D-Bronx, a gay conference attendee who labeled Burrell a "homophobe," said she should have never been invited in the first place.
"Assigning a homophobe a prominent speaking role legitimizes bigotry and I find that unacceptable," Torres claimed. "It shows we have a distance to travel before achieving full LGBT equality. It should have been clear from the beginning that she was self-evidently ill-equipped to speak given her history of homophobia."
Many people spoke out against Burrell's 2016 sermon in which she preached about the homosexual spirit. Afterwards, her radio program on Texas Southern University's KTSU radio station and TV talk show, "Keep It Moving With Kim Burrell," were canceled, the Houston Chronicle previously reported.
While a number of celebrities spoke out against Burrell, she also received support from people in the gospel music industry, such as Tasha Cobbs Leonard, Jessica Reedy and William Murphy III. Gospel singer
Tasha Page-Lockhart previously spoke out against those in the gospel music industry who did not publicly support Burrell amid backlash. The singer took to Facebook Live in tears last year to speak in defense of Burrell.
"I'm so heartbroken just over everything ... this whole Kim Burrell situation, how silent the Church has been, how silent some of these gospel music artists are," she said. "These legends that we loved and we looked up to all of these years and we respected. Nobody is saying anything, nobody has her back."
Despite a great deal of backlash, Burrell did not back down from her comments, founded in the biblical teaching that homosexuality is a sin. However, she did clarify her comments about the "homosexual spirit" in a Facebook live video last year.
"I never said all gays were going to Hell. I never said 'LGBT'... I said 'SIN. To every person who is dealing with the homosexual spirit, that has it, I love you and God loves you, but God hates the sin in you and me," she said. "Anything that is against the nature of God. I make no excuses or apologies."
Burrell continued to speak about the sinful nature of homosexuality, while expressing her love for those who identify with it.
"To every person that is dealing with the homosexual spirit, that has it, I love you because God loves you," she said in the video. "But God hates the sin in you and me, anything that is against the nature of God. I'm called to do what God called me to do, and that's it, and I do it with passion."