Kirk Cameron Endorses 'Ten Commandments Judge' Roy Moore for Ala. Chief Justice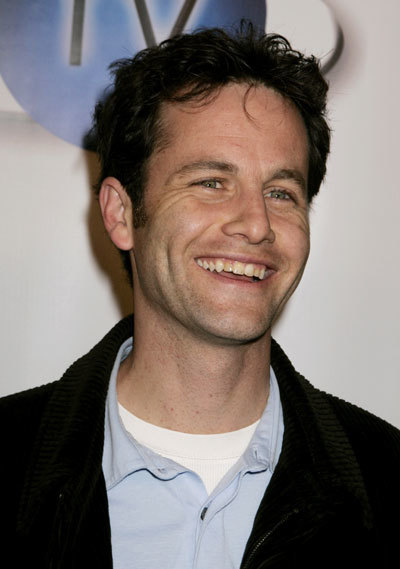 Actor Kirk Cameron has voiced his official endorsement of Roy Moore, also known as "the Ten Commandments judge," who is currently running for chief justice of the Alabama Supreme Court.
"If ever we needed a few good men who will do the right thing and stand for truth in high places, it's now," Cameron said in a statement posted on his website.
"Every nation has laws to restrain evil. The Ten Commandments are the best ones ever written. History proves that. America was built on them," he added.
Moore thanked Cameron, telling the Alabama Local News that he "[appreciates] his excellent work in advancing Christian principles in today's media."
Moore became well known after erecting a large Ten Commandments monument in Alabama's state Judicial Building in 2003, while he was serving as Chief Justice of the Alabama Supreme Court.
Moore, a conservative Christian and Republican from Gadsden, was then collectively sued by various organizations arguing that the monument violated the separation of church and state.
Federal judge Myron Thompson ultimately ordered Moore to remove the monument, saying that its presence was unconstitutional based on the Establishment Clause of the First Amendment.
Moore refused, saying in response: "In order to establish justice we must invoke 'the favor and guidance of almighty God.'"
Moore was then removed from court after he failed to abide by Thompson's ruling.
"[…] no man, especially no judge, can put himself above the law. If we allow citizens to pick and choose what court orders they follow or disobey, we have chaos," Gorman Houston, senior associate justice at the time of Moore's removal, recently told the Alabama Local News while reflecting on Moore's trial.
In what political pundits are hailing to be a near-impossible political resurrection, Moore won the Republican Party's nomination for Chief Justice in March 2012 after two unsuccessful attempts, one in 2006 and one in 2010, at running for Alabama governor.
Moore beat out incumbent Chuck Malone and Mobile County Circuit Judge Charles Graddick in March, and he will be running against democrat Harry Lyon in the November general election.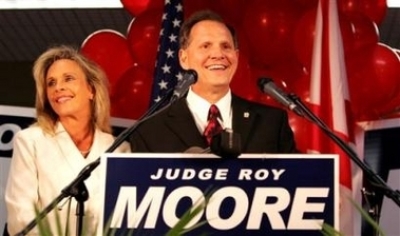 He has received support from an array of conservative leaders, including Christian speaker Joyce Meyer of the Joyce Meyer Ministries and United States Senator Richard Shelby (R – Alabama).
Cameron, who starred in the 1980's sitcom "Growing Pains," has also been a proponent of Christian values in the media. He has previously remained a strong supporter of traditional marriage, both defending his views in light of media scrutiny, as well as hosting workshops on how Christians may strengthen their marriage.
Cameron also directed and produced the documentary "Monumental," in which he unveils to viewers his belief that God was uniquely involved in the nation's founding and wants to be involved in its continued growth.