Kirk Cameron Tells of God's 'Monumental' Role in America's Founding
Actor and Evangelist Insists in Documentary That Hope for Nation's Future Can Be Found in Its Past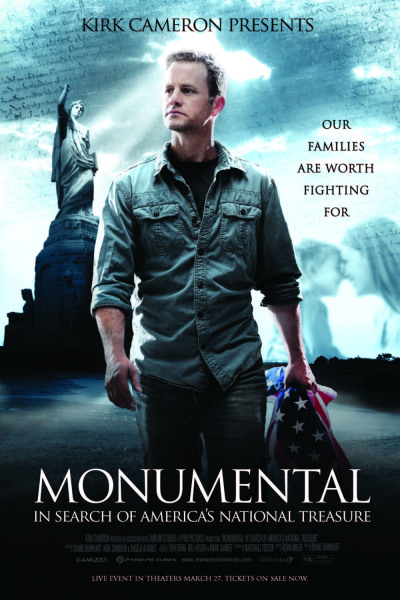 NEW YORK - In his new documentary "Monumental," actor and devout Christian Kirk Cameron goes in search of the "secret recipe" that has made America the "richest, freest nation the world has ever seen," ultimately unveiling to viewers his belief that God was uniquely involved in the nation's founding and wants to be involved in its continued growth.
"I'm retracing the footsteps of our Founders from England to America in the hope of discovering our true 'national treasure.' I want to listen to them, to learn from them," Cameron wrote on his official website.
"Because I suspect our Forefathers knew we were a forgetful people, that someday we would lose our way as a nation. So they left us a map that would guide us back to the source of America's success," he added.
That source, according to Cameron, is God, whom he says in "Monumental" welcomed a faithful, modern-day America with open arms. Furthermore, the actor believes that the difficulties the nation is facing today can be healed if Americans return to relying on God, and not the government, for salvation.
"Today, most people are looking to the government to take care of them. Help me with my education. Help me buy a house, and get a job, give me my healthcare, give me my benefits and my government handouts, and take care of me and my family," Cameron recently shared with The Christian Post.
"What people are actually doing is looking to the government to be their savior […] and when you do that, you give all of the power to the savior that you are depending on," he added.
Cameron, sharing his reasons for pursuing "Monumental," said he is convinced that America has gone down the wrong path, economically, culturally, and morally because Americans are losing sight of what it means to be a person of character and conviction.
Cameron, who began his acting career as a teen starring in the hit 1980s family sitcom "Growing Pains," began questioning how America could turn things around.
"I made the documentary not as an actor or a politician, but as a father," he told CP, stating that "when you have kids, it just really changes the way you think about the world."
The actor, a married father of six, has grown tired of Americans playing the blame game, and wants to seek a logical solution for what he says is something "sick in the soul of our country."
He feels that many Americans have developed a pessimistic, "there's nothing we can do" attitude toward the fate of the country.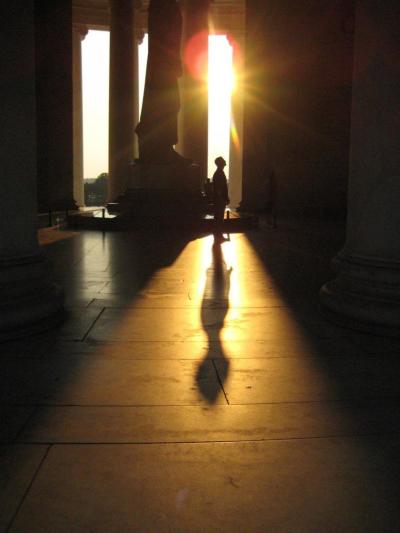 "If our ancestors had that mindset hundreds of years ago, we would have never produced the most blessed, strongest, secure nation in the world that has then been able to send the Gospel out to the ends of the Earth," Cameron told CP. 
After tracing the path of America's forefathers, the actor decided that American citizens need to stop being on the defensive and go on the offensive. He says in "Monumental" that the change does not begin at the White House, but at every American's house.
Cameron argues that parents need to begin ingraining the fundamental teachings of the Gospel in their children now, so that future generations can help heal America.
He told CP, "The biblical method of change begins in the heart of man with the Gospel. It transforms the mind of man and gradually works its way out. And it builds a nation from the bottom up.
"So it begins at the dinner table with your kids, teaching them faith, character, [and] courage, and then over the course of generations you fill the country with men and women of virtue and character, and then they are elected by their peers to be leaders."
Despite America heading down the wrong path, as Cameron contends, the actor and active evangelist is convinced that there is hope for the nation.
"God is a God who has not given up on His people. If He wanted to give up, He would have given up back in the Garden of Eden," he told CP.
"We have hope because God is hope," he added.
"Monumental" will be shown in over 550 movie theaters during a one-night special event Tuesday, March 27 at 7:30 p.m. ET. Due to high demand, the film will be screened a second time on March 30. A DVD and television broadcast are also expected for mid-2012.