Kirk Cousins Dispels Myth That NFL Is Difficult Place for a Christian to Be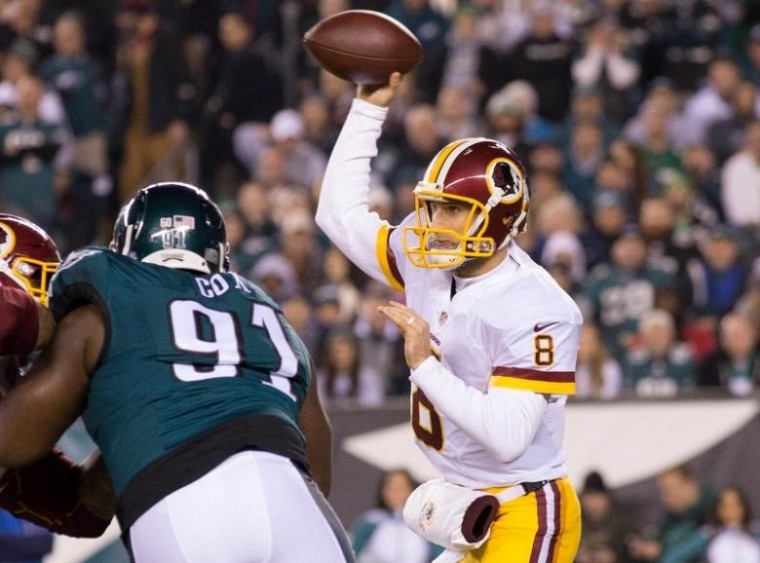 Kirk Cousins is speaking about his experience as a devout Christian in the NFL which he says is not much different than other work environments.
The 29-year-old Washington Redskins quarterback spoke to The Gospel Coalition last week about the misconception that the NFL is a difficult place for a Christian to be.
"I don't think it's different than anyone else's secular work environment," Cousins said. "You have a lot of guys who are walking with the Lord, a lot of guys who are interested in spiritual things and want to learn more."
In fact, Cousins said he believes that God called him to be an NFL quarterback.
"I believe the Lord has called me, at least for this part of my life, to be an NFL quarterback," he said. "As a result, I view the entire job itself through the lens of the fact that He's called me to do it."
In a CBS radio interview in July, Cousins spoke about how his faith influences his career decisions. Some were surprised to find out that Cousins turned down a long-term deal with the Redskins worth over $100 million earlier this year.
"First of all, what rarely ever gets reported is that ultimately this decision is not about anything more importantly than my faith," Cousins said. "My faith is ultimately driving this decision. Do I feel like the Lord is leading me to make this decision or that decision and where does He give me peace?"
Throughout the years, the QB has been vocal about his belief that God brought him to Washington, D.C. to play for the Redskins. He echoed those sentiments on the CBS radio show.
"He brought me to D.C. then. He had a plan for me," Cousins said. "I didn't know if it was going to be for football or for something else, but he placed me in Washington, D.C. for a reason. I believe that with my whole heart, and as a result, I was content to be patient and allow time to reveal that and to continue to just wait on the Lord."
In a previous CBN report, Cousins revealed that he wants to influence people with his leadership from the football field.
"I do think naturally I am a leader. I believe that leadership at the end of the day is influence," he said. "... I think that more than anything as a Christian I want to be able to influence my teammates for Christ and that's not going to change."