Kirk Franklin Announces New Festival for Gospel Music After Lamenting Its Decline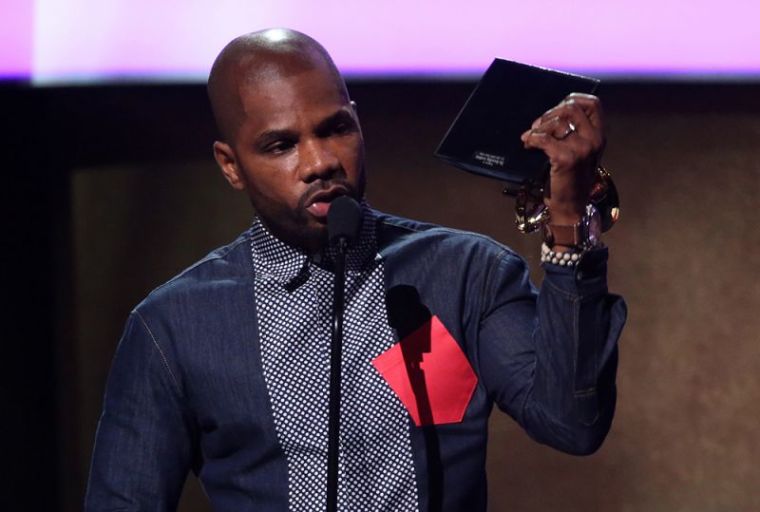 Kirk Franklin is bringing a unique gospel music festival to his hometown of Irving, Texas, as he hopes to give the music genre he loves another platform.
On Sunday night, the gospel music artist, composer and executive, who heads the Fo Yo Soul Recordings record label, announced that he would be partnering with Live Nation to present the Exodus Music & Arts Festival. He took to social media to announce the event in a video.
When captioning his social media video, Franklin insisted that the event wasn't about promoting himself.
"It's not about me. It's about the music," he wrote. "The culture. The genre. His glory. "
In his video, Franklin called the event a wonderful opportunity to give gospel music an additonal platform.
"I'm excited because finally the genre that I love and that I'm a part of, something that's very important to me now has a wonderful opportunity to see another level of excitement and another platform to be able to give you the best in hopeful music, gospel music, that feel good music," he said. "Memorial day weekend it will be the first ever of its kind in the history of its genre. It's going to have the best and brightest in gospel music. This is huge..not huge for me but huge for us."
So far, Tye Tribbett, Marvin Sapp and Tamela Mann have been tapped to appear at the festival but Franklin promised "many more names to be announced soon."
The event will take place on May 26, 2018, at The Pavilion at Toyota Music Factory in Irving. Last year, Franklin appeared on fellow gospel recording artist Erica Campbell's syndicated radio show "Get Up! Mornings with Erica Campbell" along with Bishop Hezekiah Walker and discussed the decline of gospel music.
"It's not only a decline of the music but a decline of Jesus in the culture. Kids are not going to church and they're not listening to the music anymore," Franklin said. "So if music dies ... See, my fear is, I don't want gospel music to die like disco and rock 'n' roll. Nowhere in the Bible is God commanding us to do records."
Franklin explained why he took the struggles of his gospel music industry peers so personally.
"I think one of the low points for me is to see a genre that I love so much struggle so hard. And I know that you've got to be careful because you don't want people to feel like you're whining and complaining," he said. "But it is very real that when something gets hit hard that the thing at the bottom sometimes suffers the worst. Gospel music has really taken a hit as far as the industry."
For more information about the Exodus Music & Arts Festival and pre-sale tickets, click here.