Kirstie Alley's Children Join Church of Scientology; 'It Was Their Choice'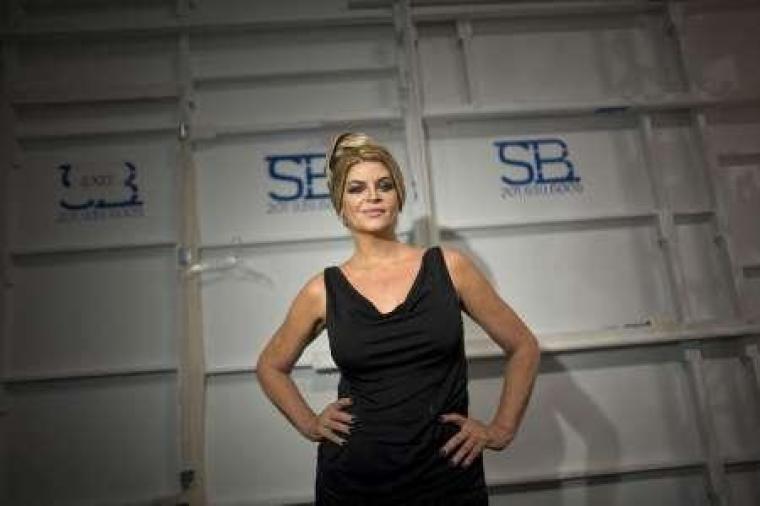 Kirstie Alley revealed that her children have joined the Church of Scientology, following in the actress' footsteps after a recent tragedy.
The "Fat Actress" star shares two children – Lillie, 20, and William, 22, with ex-husband Parker Stevenson. During a Sirius XM interview with Howard Stern on Monday, Alley said her children decided to become Scientologists- something that has helped the family cope with the death of Lillie's fiancé, Nick Trela, who was killed in a motorcycle accident last November.
"It was their choice," the actress said of her children joining the Church of Scientology. "It really helped them a lot so that's good."
Describing Trela's death as "the worst thing that ever happened in our lives," Alley went on to honor the 23-year-old's memory with fondness.
"He was clearly one of the most awesome men I have ever met in my life," she said. "He could do anything… He would build me trails to get to the Lemur compound. The loss is so great, because if I lean on the wall, he built the wall."
Alley went on to address the falling out with former Scientologist Leah Remini, who left the church in 2013 and said its congregants "shunned" her.
"She left the religion and she was very critical," Alley explained to Stern. "That's just sort of water under the bridge. There's nothing going on and there was nothing going on for years. I didn't shun her, but if a lot of people are rejecting you, at some point you gotta ask, 'What am I doing?' I mean, that's what I would have asked myself."
On top of putting the feud with Remini to rest, Alley defended her beliefs at the Church of Scientology and confirmed reaching OT-7, one of the church's highest levels.
"It means that you have gotten rid of all the things that would create aberrated behavior in you that you didn't want," Alley said, referring to aberration, which Scientologists define as a form of insanity as a result of hiding painful memories.
"It's an awareness level," the star added. "It's an achievement."