LA Rams Singing Guard Jamon Brown Knew God's Plan Would Take Him to the NFL, Mom Says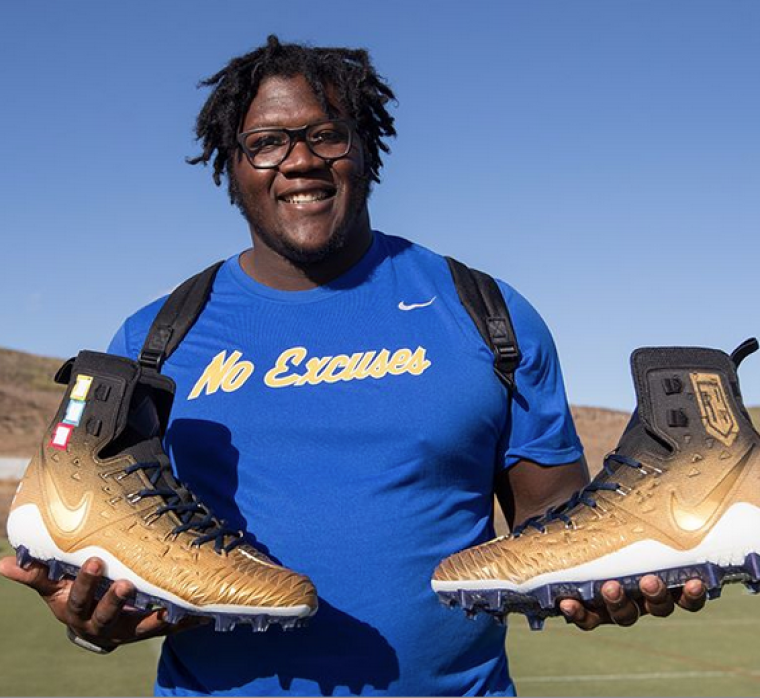 The mother of Los Angeles Rams offensive lineman Jamon Brown says her son knew at an early age that it was God's will for him to play in the NFL.
As a single mother, June Embers raised her twin sons, Jamon, 24, and his brother, Jamal, in the church. And she encouraged both to start singing in their Louisville, Kentucky, church choir starting at age 3.
While they loved singing and later joined the West Louisville Boys Choir during their middle school years, which could have led to each receiving full-paid scholarships to college if they stuck with the program through high school, Jamon's interests soon grew to include football.
"He knew that football one day was going to take him somewhere, because he told me, 'Mom, I'm going to be in the NFL.' And I said, 'OK hon, if that is your dream,'" Embers recalled in an interview with the Los Angeles Times. "I said, 'You know we're going to put it in God's hands' and I said, 'If it's God's will then you'll be in the NFL.' And here he is."
While Jamon now makes an impact on the football field, his mother recounted times in his youth when he and his brother touched people's hearts with song. 
"They were singing solos, and everyone in the church would just love to hear them sing at any occasion."
When they weren't at church, Embers said listening to gospel music helped ease their burdens.
"It was like for us as a family, singing was kind of like an anecdote for some of the things that we were going through," she said. "We didn't have a lot of money. ... I kind of instilled in them that it isn't about money, it isn't about the material things. We just made the best of it."
As a college student Brown started for the Louisville Cardinals from 2014 to 2015 before being drafted by the then St. Louis Rams. In an interview with CardinalSports.com, his former teammate Teddy Bridgewater, who has since been drafted as a quarterback for the Minnesota Vikings, called him a man of God.
"I like to call Jamon a man of God," Bridgewater said. "He's allowing God to use him. Whether it is on the field or off the field. You know he sings for his church and things like that, and then on the football field as well."
Even during his years of playing college football, Brown still made time to sing in a church choir. 
Speaking about growing up in the church, Brown said, "My mom had us deep in the church growing up." 
"We started off in the youth choir at church, and then as my brother and I got older we started singing together," he told Cardinal Sports.