Lakewood Church Ministries Director Shares 'Miraculous' Words First Spoken by 5-Y-O Son With Autism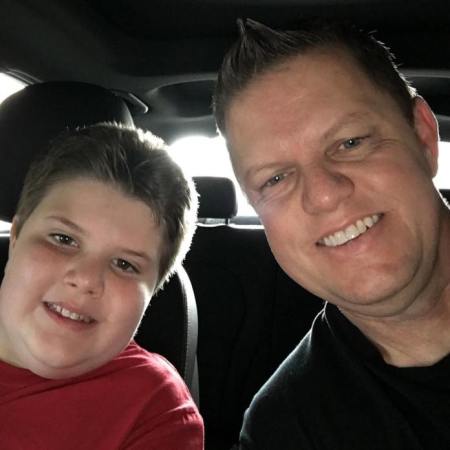 Craig Johnson, the director of ministries at Pastor Joel Osteen's Lakewood Church in Houston, Texas, clearly remembers the day his 5-year-old son, Connor, spoke for the first time in three years.
"My wife came called me from upstairs, sobbing, and said, 'Craig, get up here! I was just reading the Bible and praying with Connor, and he started speaking,'" he told The Christian Post. "I looked at her and said, 'What do you mean? Our son hasn't talked in years.' She said, 'Just come listen.'"
Leaning over Connor's crib with tears running down their cheeks, Johnson and his wife waited for their son, who had been diagnosed with Autism several years earlier, to speak.
What happened next was nothing short of miraculous.
"He looked up at us, and word for word, my little son quoted the entire, 88-word declaration Pastor Joel Osteen gives before every sermon," Johnson recalled. "'This is my Bible. I am what it says I am. I can do what it says I can do. Today, I will be taught the Word of God. I boldly confess: My mind is alert, my heart is receptive. I will never be the same. I am about to receive The incorruptible, indestructible, Ever-living seed of the Word of God. I will never be the same. Never, never, never. I will never be the same. In Jesus name. Amen.'"
Unbeknownst to the Johnsons, Connor had been taking DVD's of Osteen's sermons up to his room every day, watching them while he played with his toys. Over time, the little boy had memorized the declaration Osteen delivered before every sermon in its entirety.
"We absolutely lost it. We knew it was a miracle, we knew it was a God thing when he spoke that declaration," Johnson told CP.
The Johnsons' journey with Autism dates back to 2005, when Connor, who until the age of 2 had developed like a typical child, suddenly stopped talking, showing emotion, and interacting with people. The Johnsons, who have two older children, were devastated when doctors informed them their youngest son was on the middle of the spectrum with Autism.
"We knew we were going to face extreme challenges when he stopped talking," Johnson said. "Then, he started to have these meltdowns, and things just got harder and harder."
One day, Johnson sat in his car, overwhelmed by his family's situation.
"I remember asking God, 'Why? We love our son, but he's struggling so much,'" he said. 
"Suddenly, I heard God say to me, 'Your child is a gift. I'm going to use your son to reach millions of people. You're looking at everything that's wrong with him and not at what's right,'" the pastor continued. "God spoke to me in four words: 'Do you trust me?'"
In that moment, Johnson surrendered his — and Connor's — future, to God.
"I said, 'You're all we've got. You're the only one that can heal my son, but I trust you.' From that moment on, I felt that everything was going to be OK."
Three months after that intimate prayer, Connor spoke for the first time in years, bringing his parents to their knees in gratitude.
"That declaration was only the beginning," Johnson said. "In that moment, God's power was revealed in him. Connor has always been drawn to spiritual things. He can now quote 60 Scriptures, he can quote messages, he loves worship music, and he can even play the piano. He's doing so well in school and mentors other kids."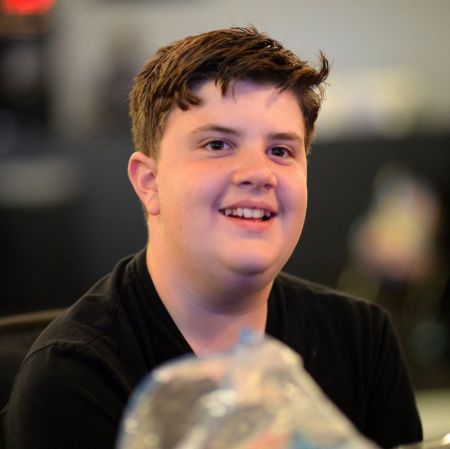 Determined to help other kids like Connor, Johnson, who shares his family's powerful story in his book, Champion, launched Champions Club, a specially designed developmental area for kids, youth, and adults with special needs. The program is holistic, meeting the needs of children in four ways: spiritually, intellectually, mentally, and physically. The program, which also provides a full Christian curriculum, serves more than 300 special needs families every week. Today, there are over 60 Champions Clubs developmental centers on every continent around the world.
"We never expected the kind of response we received, but it absolutely took off," Johnson said. "We were just doing what God told us to do. He says, 'Truly I tell you, whatever you did for one of the least of these brothers and sisters of mine, you did for me.'"
A recent survey of 50 families from five Champions Club locations around the world found that 86 percent of parents said Champions Club positively affected their child academically; 96 percent of parents reported seeing positive changes in their child's behavior since attending the cub, and 100 percent of parents said the organization positively affected their children's spiritual life as well as their home life.
"Every student is a champion," Johnson said. "We've seen God use our son to reach millions of people. Every one of these children was created by God, in His image and with a destiny and purpose. I'm not going to let them be forgotten anymore."
The pastor said his message to parents of special needs children is simple: Don't give up.
"Your child has gifts and talents, and if you trust God, He'll bring those out," he said. "God doesn't want them to be hidden, He wants to use your children because they can do great things. If God can do it for Connor, he can do it for your child."
Johnson also encouraged parents going through a storm to find every opportunity to help others.
"It gives you a different perspective on your storm and helps you to fly to rise higher," he said. "When you stay in your storm, it becomes easy to get depressed or discouraged. Be good to others when you're going through a storm. That's what moves a parent from a victim to a victor."