Late Gospel Singer Shawn Jones Went to Church Instead of Emergency Room After Suffering Stroke at Revival Last Summer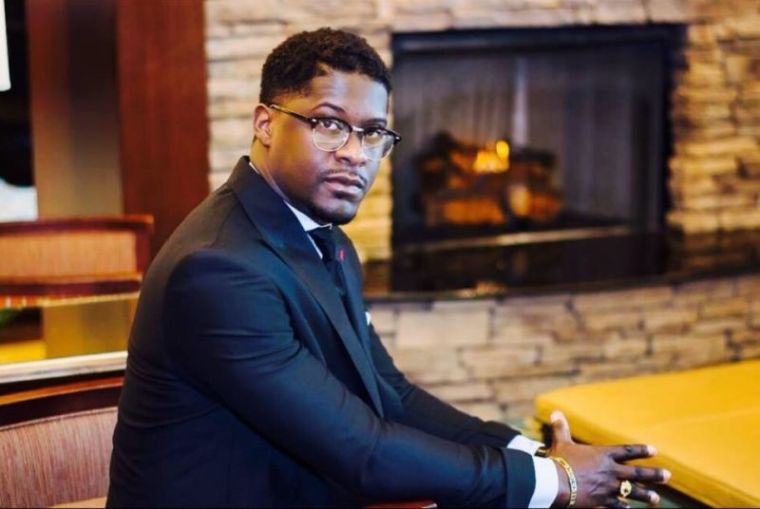 Shawn Jones, a 32-year-old Alabama gospel singer and pastor who died during a spirited Christian event in Pensacola, Florida, on Saturday, said he relied on his faith in God instead of immediately seeking medical attention after suffering a "light stroke" at a revival service last summer.
Jones made the revelation at the Miracle Missionary Baptist Church in Alexander City, Alabama, in what was meant to be an encouraging testimony during the anniversary celebration of female gospel group Ruth Black Burns & The Harmonettes on Aug. 27, 2016.
"Let me tell you how I know that He's good all the time. I ain't told nobody but my church Sunday, but let me just tell you real quick how I know God is good. Last Friday night I was in Baltimore, Maryland, running a revival. As I finished preaching, sat down in the seat, pastor got the mic, gave it back to me and say gimme just a little bit more," the late preacher is recorded saying.
"I got the mic back and I stood up and I start singing and out of nowhere for a few seconds I blanked out. When I came to, the mic was on the ground and I was singing in my hand. I looked down, picked up the mic, I start singing again. Two seconds later, it happened again, couldn't hold the mic, dropped out my hand. And I was singing but I didn't know what I was singing myself. I reached down and tried to pick up the mic and for about 10 seconds I just couldn't pick it up. I just couldn't, I just couldn't," Jones, who founded New Thing Empowerment Church, said.
"I looked at the pastor and he said 'you alright?' I said 'yeah.' I walked over and handed him the mic and sat down. Hands start tingling, fingers got numb, hands start hurting. The first thing the devil said to me, 'you having a stroke,'" he recalled.
Instead of signaling the church to get him medical help, Jones said he simply kept trusting God to help him out of what he felt was a spiritual attack.
"How many know when you at your lowest when the enemy sneak in. I start having all kind of thoughts 'God I'm out in Baltimore all by myself.' But something in the back of my head said, 'I don't believe he brought me this far to leave me now,'" he told the congregation.
At the end of the revival service, Jones said he kept struggling.
"A lady walked up to me she said 'Rev., I really enjoyed you. What city are you from in Alabama?' I knew what city I was from but I couldn't articulate it," he said.
"And on the way back to the hotel, I just said 'Lord, have mercy on me.' I said 'Lord, have mercy on me.' How many know if you pray and pray right, won't prayer change things?" he asked the worshipers.
"I got to the hotel, went to bed, got up the next morning, got on the plane by myself, hands still numb. Got back to Atlanta, got in my car, my balance was off, leaving the airport, ran over the curb. And on the way home, I just started thinking about that song all night, all day," he said of "Worthy Is He."
It wasn't until he arrived home the following day that he told his family who advised him to seek medical help, which he delayed.
"I got home and I told honey and my mother about it. [They said] you need to go to the emergency room. I said give me till Sunday morning, let me go to church," he said.
"There's something about when you get in the presence of God that no matter what was wrong before you got there, when you get in the presence of the divine God He can change things," he said speaking of faith.
It wasn't until three days later, the following Monday, that Jones saw a doctor.
"Got through service, Monday morning, me and honey, mother and Mary went to the doctor, ran a MRI and doctor ... said what happened was you threw a blood clot and [it] caused you to have a light stroke. And you know what? I almost went into a praise fit," Jones said.
"And one would wonder why you praising God and doctor said you had a light stroke. I was praising because I looked down at my left hand and I was still able to lift it. I know some folks that got stroke and they died a long time ago," he said.
On Saturday, Jones collapsed fatally at The Event Center in Pensacola shortly after he began singing "Worthy Is He." He and his band, Shawn Jones & The Believers, were singing the same song when he testified about the "light stroke." 
Kenneth Woodson, manager of The Event Center, said Jones and his band had only been on stage for about 10-15 minutes before he collapsed and never revived on Saturday night.
"This fellow was blowing. It had a little jazzy feel to it and this was my first time hearing him but I was very impressed. I said 'wow, this is gonna be nice. I can't wait to hear some more music from this guy and his band.' They were tight," Woodson told The Christian Post on Monday.
"I guess the young man got hot. He took some water and he drank some more water (for a second time), sat down and was speaking and he passed out," Woodson said.
Jones' band announced Tuesday that they will host a legacy concert in his honor on Nov. 27 at Pilgrim Rest Baptist Church in Montgomery, Alabama, starting at 6 p.m. CST. His funeral service will take place on Nov. 28 at the same venue starting at 11 a.m. CST.