Lauren Daigle: Evolution of the Millennial Christian From 'American Idol' Days to Billboard No. 1 (Interview)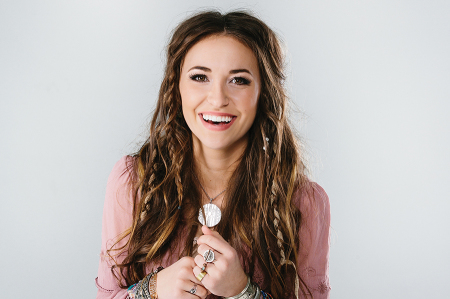 Centricity Records' newest female sensation, Lauren Daigle, released the deluxe edition of her hit album How Can It Be on May 6, and the young singer is defending her generation as she quickly becomes one of the hardest working millennials in the Christian music industry.
Daigle recently received her first Grammy nomination for "Best Contemporary Christian Music Album" at the 58th Grammy Awards and has been reigning at the top of the charts. Her album has spent more than five weeks at No. 1 on Billboard's Top Christian Albums chart and debuted in the Top 30 on the Billboard 200. She earned her first No. 1 single spot on Billboard's Hot Christian Songs chart with "Trust in You" in March.
Now on the Hillsong UNITED Empires tour, Daigle is the fastest selling new artist in Contemporary Christian music in the last decade. Her unique sound and eclectic taste in music has made her who she is today.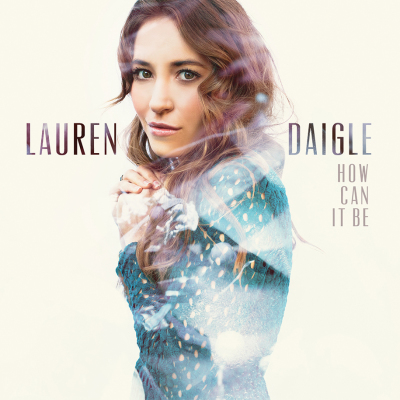 As a child, her father played a game with her and her siblings called "the dollar game," in which they would have to listen to classic rock songs and guess the person singing the song to win a dollar. That served as a training method for Daigle and she soon was able to pick up certain nuances in voices, training her ear to understand music differently than most people.
"I grew up in south Louisiana [where] there's a lot of soul, and blues, and zydeco music that is deeply connected to my heart into my spirit," Daigle told The Christian Post of her other musical influences in addition to the years of listening to classic rock.
For the making of her record, the Southern belle teamed up with producer Paul Mabury (Brooke Fraser, Hillsong, One Sonic Society) because she wanted to collaborate with someone that understood the type of music that was so dear to her.
Daigle first started her musical journey by auditioning for "American Idol" and since then says she has found true identity.
"When I was at 'American Idol,' I loved to do that type of music just because it is what we grew up with, but my appreciation has definitely changed the older I got [by] learning who I was in the midst of 'American Idol.' When I auditioned I was 17 years old, that was seven years ago, so it was quite a different stage in life," she admitted.
While on the hit television show, the chart topper made it to Hollywood and then was sent home right before America had the chance to vote for her but it was then that she claims God got a hold of her.
"The Lord just started speaking to me right then about my identity, 'Are you going to live on the approval of men or are you going to live by my word?' I had to learn right in that moment, 'Okay Lord I know the promises that you have spoken into my heart – I'm going to trust you in this,'' she recalled.
Shortly after hearing from God and making a decision to rely on Him, she began leading worship at her church and joined a band at Louisiana State University. It was then she blossomed into the songstress that so many people have grown to love.
"Amazingly enough as I'm learning identity and one door closes, God opens up another one to teach and craft my heart for different sounds and brings out what I truly love," Daigle gushed.
On How Can It Be the Deluxe Edition, Daigle says that she has many favorite songs but confessed that her current favorite song is "Wordless."
"I am just watching the way God is moving through that song and the way that He's moving through the hearts of people, it's super impacting to me," she explained. "It brings me to that place of awe and wonder of who God is. I love the vulnerability in the verses, the little subtleties and I love how the chorus is a little bit unexpected."
At just 24-years-old, Daigle is successful and commented on the view that millennials are part of a selfie/selfish generation.
"I just had a conversation with a couple of friends the other day that this generation is a generation that's driven," the "First" singer stated. "It's interesting to me – the older generation put into us to reach for the top and you see this competitiveness in our generation and some of it is healthy and some of it is unhealthy, but there's this drive to excel in our generation."
"Because of technology and the way things have developed there is this idea that we can actually achieve it, that we can go to the top and use our resources and work with what we have," she continued. "So it is super interesting to me to see our differences, but I would say that this generation is completely driven, it interest me to see the way our perception of drive has changed."
Daigle noted that in her grandmother's generation when they wanted milk they had to go out on their farm and milk a cow, but times have changed and people can simply get milk from a store. Convenience and time saving advances in society allow people to focus their drive on something else, mostly "the work place."
"The shift and the focus has changed and the method has changed. but I would say that there is still drive in our generation," she said.
Daigle says she's very excited about the new songs and it's just an honor for her to have another opportunity to share her ministry with the world.
"I get so full off of stories that people send in of encouragement. When I'm struggling through a season or really tired or feeling overwhelmed, it's those stories that I go to and I look for. People say, 'Don't stop making music it's transforming our lives.' The Lord uses the body of Christ to pour right back into me and it's those stories that impact my heart to keep writing," she concluded. "I'm super grateful for the outpouring and I hope the deluxe version ministers even greater to all of your hearts."
For more information on Daigle and her new deluxe release visit LaurenDaigle.com
jeannie.law@christianpost.com