Lauren Daigle Says If Christian Market Thinks Her Sound Is Rebellious, 'So Be It'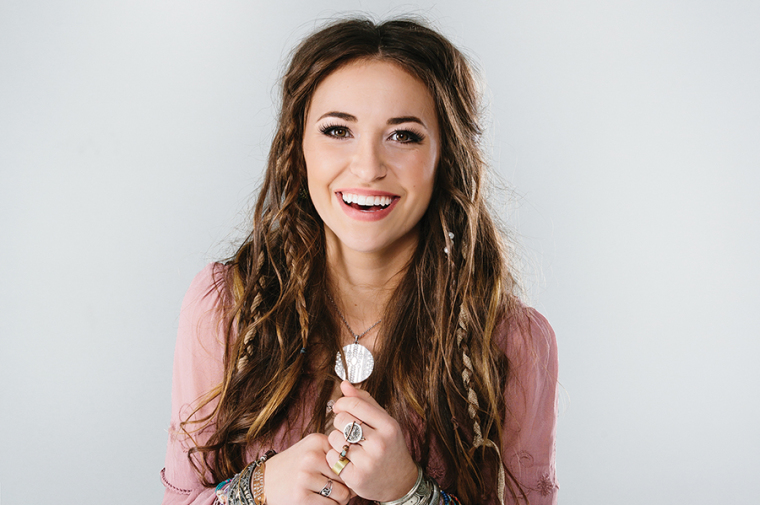 Christian contemporary singer Lauren Daigle says going against the grain and staying true to herself made her the artist she is today, as she celebrates her second Grammy nomination.
The artist was first nominated for a Grammy for her 2015 debut album How Can It Be, which sold over 360,000 copies, positioning her as the fastest-selling new artist in contemporary Christian music in the past decade. She is now being honored a second time for her song "Trust in You," off the same album.
"It feels absolutely insane," Daigle said in an interview with Billboard of her second-ever Grammy nomination for best contemporary Christian performance/song.
Daigle is a Lafayette, Louisiana, native whose soulful jazz roots set her apart from her peers in the Christian industry. When asked if she deliberately thought to go outside the Christian "box" when recording the album she said it wasn't a "conscious" decision. 
"Being from South Louisiana, we're just kind of rootsy. When I started singing in Nashville and in the Christian world, one of the first things I heard was 'oh, your voice is super sultry — that might get you in trouble.' I was like, 'or that might be the best thing!'" she exclaimed. 
"I can't fake this Christian thing; I just had to experience something real. At a certain point, I went to my A&R guy, and I was like, 'I'm kind of at the point where I'm going to pull my hair out. I can't just cheese this whole situation up all the time. I need this to be authentic and what I believe in,' as far as a sound goes," Daigle told Billboard.
Daigle credits her producer for encouraging her not to compromise based on the needs of the label, Christian market, or anything else. She was also encouraged to take risks because conforming is not what her music was really about.
"I just kind of leaned into that. I definitely don't ever plan on compromising, and if that means I'm rebellious, then so be it, I'm all for it."
Christian music isn't the only genre Daigle's interested in exploring. She told the mainstream outlet that she initially never wanted to do Christian music, but that's where she "landed."
"I definitely don't want to only make music in the Christian genre. I want to expand, and kind of dive into whatever else is in store. But that doesn't mean I don't love what I get to do as well," she explained.
Daigle's desire to venture into the mainstream circuit doesn't discredit her faith or relationship with the Christian community, however. She defended the importance of Christian community in the interview with Billboard and talked about her hope to reach the world with the love of God.
In a previous interview with The Christian Post, the 25-year-old talked about the opportunities millennials have to spread that love throughout the world with the use of modern technology.
"Because of technology and the way things have developed, there is this idea that we can actually achieve it," she told CP. 
At the end of last year, Daigle helped spread her Christian message during a special performance in the middle of Time Square for a segment on ABC's "Good Morning America" where she sang her Grammy nominated song, "Trust in You." 
For more information about Daigle, visit her website.